Active Communities
Our Active Communities Team work across the district to help residents with their physical health and wellbeing. They run a variety of activities for all ages and abilities.
Weekly activities run by the Active Communities Team
Summer programme full of fun activities
This July and August we have a packed programme of activities for all ages and abilities.
Some of them you can find on this page there are so many we couldn't fit them all in, so to find out more we've put together a handy week by week guide (this will be updated regularly as more activities are added).
Please click the button below to find out more (this includes YouMove activities, plus Xplorer events, dance, cricket and much more)
There's more information about our Xplorer events below. For other activities please email active.communities@southandvale.gov.uk or book your place (for any children's activity) by clicking the link below.
Summer of skate
This summer, the Community Safety and Active Communities teams are working with partner organisations to deliver a series of free skate park sessions for young people.
The events, run by ATB skate shop, will include competitions, food and music, as well as other interactive activities and stalls featuring the local neighbourhood police, local registered social landlords and youth service providers. Anyone wanting to take part can just turn up on the day.
The sessions take place at skateparks on the following dates:
Wednesday 3 August – Sutton Courtenay – 1-4pm (OX14 4AW)
Monday 8 August – Sutton Courtenay – 1-4pm (OX14 4AW)
Wednesday 10 August – Sutton Courtenay – 5-8pm (OX14 4AW)
Monday 15 August – Sutton Courtenay – 1-4pm (OX11 7NR)
Wednesday 17 August – Faringdon – 1-4pm (SN7 8BF)
Thursday 18 August – Berinsfield – 1-4pm (OX10 7NJ)
Monday 22 August – Henley – 1-4pm (RG9 1TE)
Friday 2 September – Thame – 2-5pm (OX9 3RN)
Friday 9 September – Grove – 6-9pm (OX12 9DZ)
Abingdon date TBC
Please note that any sessions previously advertised for Didcot will now be at Sutton Courtenay.
Family Xplorer events

Xplorer is a family friendly fun navigation challenge that is suitable for all ages. Using a simple map, the aim is to find a number of markers that are located around the park.
All events take place from 10am-midday (unless otherwise stated) you can book in advance or just turn up on the day, You can book by clicking on this link or email the Active Communities team.
Events taking place across South Oxfordshire and the Vale this summer!
Play Park in Shrivenham Wednesday 27 July
Millennium Green Kingston Bagpuize Monday 8 August
Ladygrove Park, Didcot Tuesday 9 August a different time of 1-3pm
Memorial Park Wantage Wednesday 10 August
Kidmore End Memorial Hall Field, Sonning Common Monday 15 August
Southern Town Park Abingdon (OX14 5TJ), Monday 15 August
Harcourt Hill Campus, Wednesday 17 August
Cholsey Recreation Ground Thursday 18 August
Edmonds Park Didcot Monday 22 August
Benson Recreation Ground Tuesday 23 August
There's more information about Xplorer on the official website https://www.xplorer.org.uk/
Real Play
Real Play is aimed at children from 3-7 years old. It encourages families to learn and play together, whether that be on a journey to space, the circus, or having fun with different animal adventures.
Our Active Communities team hold free taster sessions across the district:
Tuesday 16 August – Cholsey Recreation Ground (10am – 10.45am) contact The Happy Hub to book 07754 081674
Thursday 25 August – The Berin Centre (10am-10.45am) – contact the centre to book 01865 341944
Children under 16 should be supervised by a parent/guardian at any of our activities and cannot take part on their own.
Wellbeing Walks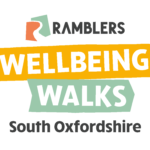 Wellbeing Walks is a national program run by The Ramblers aiming for everyone to access a friendly short group walk within easy reach of where they live to help them become and stay active.
Wallingford – The Bull Croft Park – Monday at 10am
Berinsfield – Church Hall – Tuesday at 11am
Henley – Outside the Town Hall – Tuesday at 10am
Dorchester- Outside the Co-Op – Thursdays at 10am
Didcot – meet at the Ladygrove Pub for walks around Ladygrove Estate – Saturdays at 10am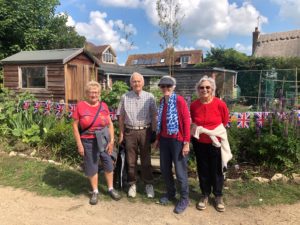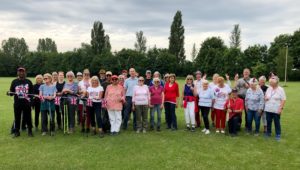 Nordic Walking
Nordic Walking is an enhanced walking technique that uses poles to work your upper body as well as your legs. It is a fun and social activity that can be enjoyed in town centres or open countryside throughout the year
Sutton Courtenay – Recreation Ground – Every Wednesday and Friday at 9.30-10.30am.
The Active Communities team are also organising learn to Nordic Walk for Parkinson's sessions in Sutton Courtenay. They can be booked as a 1-2-1 or in a group. If you're interested please get in touch with the team via email.
Sport In Mind hold a free weekly walk for Mental Wellbeing in Henley on a Tuesday. Find out more on our "Find activities to suit you" page.
Move Together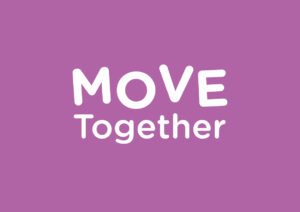 Move Together is a county wide initiative co-ordinated by Active Oxfordshire and district councils across Oxfordshire that provides personalised support for people with long term health conditions and anyone in need of help getting active.
You can find out more about what is available in South Oxfordshire on our Move Together pages or the Active Oxfordshire website
Gold Classes
GO Active Gold helps those aged 55 and over to live more active lifestyles by setting up physical activities for all abilities in rural areas.
To find out more click on the button below
Although the Covid-19 restrictions have now been lifted the Active Communities team and those they work with ask that everyone attending the Active Communities sessions continue to be considerate of others and follow any guidance in place for the session you are attending.
To find out more about activities taking place across Oxfordshire which may suit you please head to our "Find activities to suit you" page.
How we use your data and why
Please read more about how we may use your information and your rights, including those about accessing your records, by downloading our Active Communities Team Privacy Notice
South Oxfordshire District Council
135 Eastern Avenue
Milton Park
Milton
OX14 4SB