Active Communities
Our Active Communities Team work across the district to help residents with their physical health and wellbeing. They run a variety of activities for all ages and abilities. To find out more about what they do and where the sessions take place please take a look at this page.
Weekly activities run by the Active Communities Team
Nordic Walking
Nordic Walking is an enhanced walking technique that uses poles to work your upper body as well as your legs. It is a fun and social activity that can be enjoyed in town centres or open countryside throughout the year
Sutton Courtenay – Recreation Ground – Every Wednesday and Friday at 9.30-10.30am.
The Active Communities team are also organising learn to Nordic Walk for Parkinson's sessions, if you're interested please get in touch via email.
Family Xplorer events
Xplorer is a family friendly fun navigation challenge that is suitable for all ages. Using a simple map, the aim is to find a number of markers that are located around the park. All events take place from 10am-midday and pre booking is required. You can book by clicking on this link or emailing the Active Communities team.
Tuesday 22 February 10am-midday, White Fields in Chinnor
Wellbeing Walks
Wellbeing Walks is a national program run by The Ramblers aiming for everyone to access a friendly short group walk within easy reach of where they live to help them become and stay active.
Wallingford – The Bull Croft Park – Monday at 10am
Berinsfield – Church Hall – Tuesday at 11am
Henley – Outside the Town Hall – Tuesday at 10am
Dorchester- Outside the Co-Op – Thursdays at 10am
Sport In Mind hold a free weekly walk for Mental Wellbeing in Didcot every Wednesday. Find out more on our "Find activities to suit you" page.
Buggy Walks
Buggy walks are a social and fun way for parents to be active with their baby or toddler – buggies and slings welcome!
Watch this space for the next event!
Gold Classes
GO Active Gold helps those aged 55 and over to live more active lifestyles by setting up physical activities for all abilities in rural areas.
To find out more click on the button below
Diabetes support – Go Active, Get Healthy
Please see our Go Active, Get Healthy page for details of our diabetes support.
Move Together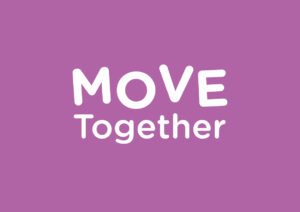 Move Together is a county wide initiative co-ordinated by Active Oxfordshire and district councils across Oxfordshire that provides personalised support for people who are clinically extremely vulnerable, who have been shielding or whose health has been affected as a result of Covid-19
A wide range of support and activity choice is available, including home activity packs, phone calls, community activities, exercise sessions for specific conditions, digital apps and much more. The support provided will be personalised to each individual based on their specific needs, provided by physical activity specialists. You can find out more about what is available in South Oxfordshire on the Active Oxfordshire website or by contacting the Active Communities Team.
The Active Communities team and those they work ask that everyone attending the Active Communities sessions continue to be considerate of others and to maintain distance where possible to help stop the spread of Covid-19
To find out more about activities taking place across Oxfordshire which may suit you please head to our find activities to suit you page.
How we use your data and why
Please read more about how we may use your information and your rights, including those about accessing your records, by downloading our Active Communities Team Privacy Notice
South Oxfordshire District Council
135 Eastern Avenue
Milton Park
Milton
OX14 4SB