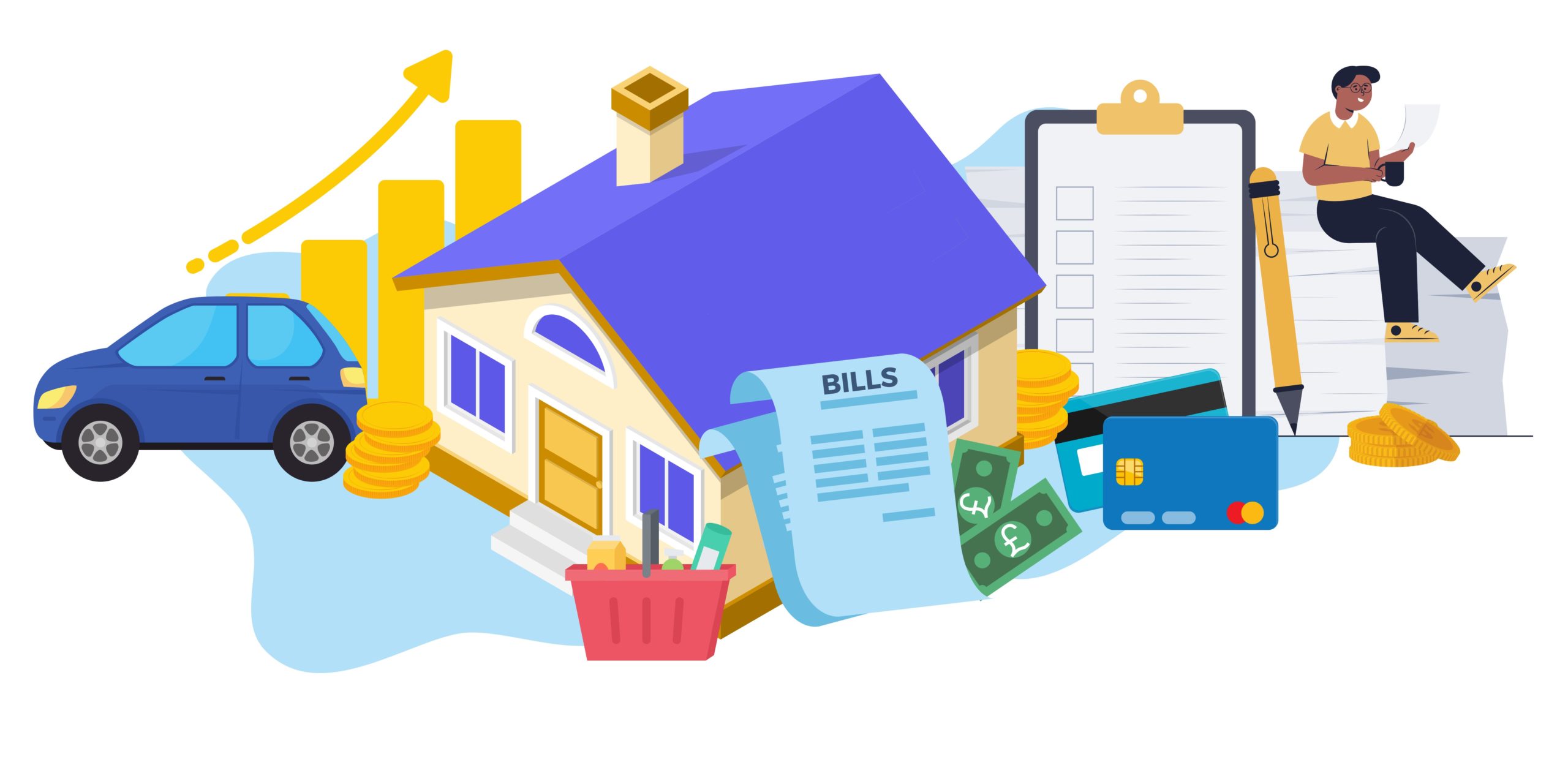 Financial support
If you're struggling to pay your bills or your council tax, or for other essentials like food and drink, there is plenty of support available.
Here's some information that might be able to help you.
Household Support Voucher Scheme
As we head into the winter months, we understand that the everyday pressures for residents living in South Oxfordshire may become even more of a struggle.
To help, we are working in partnership with local South and Vale organisations to deliver the Household Support Voucher Scheme.
How does it work?
If you are a local organisation already supporting a South Oxfordshire resident and would like to discuss submitting a referral on behalf of your client please email communityconnectors@southandvale.gov.uk. The team will connect back with you as soon as is possible.
If you are a resident and financially struggling, please contact Citizens Advice who may be able to help and can talk through support available. They will connect back with you as soon as is possible, please note there could be short wait for an appointment. Whilst we are running the scheme differently this time, this support has been carefully considered and is combined with advice from organisations who can help form a long-term plan of support that is sustainable for your household.
Support from Oxfordshire County Council
Oxfordshire Residents Support Scheme
A new scheme has been launched to support residents who are either in, or at risk of being in crisis, are in need of immediate help and have no other source of financial support available to them. For more information on eligibility and how to apply please see the Oxfordshire County Council Website.
Care Workers' Hardship Grant
Oxfordshire care workers' can apply for a grant from Oxford County Council to help those struggling with increased living costs. If you are working in the Oxfordshire care sector you can make an application online for the Care Workers' Charity hardship grant. For more information on eligibility and how to apply please see the Oxfordshire County Council website.
Welcome the Warmth – can provide a range of fully-funded energy-efficiency improvements for your home. Oxfordshire County Council has secured grant funding to improve the energy efficiency of eligible homes within the Oxfordshire area.
Council tax
If you are facing any difficulties paying your council tax for any reason, including loss of work or a reduction of income, contact us as soon as possible on 0345 302 2313 or email sodc.counciltax@secure.capita.co.uk.
If you are currently not being paid, or are on a low income and are struggling to pay your bills, please apply for Council Tax Reduction – your account will then be put on hold for 30 days while your application is processed.
Discretionary Council Tax Exceptional Hardship Fund (CTEHF) 2023-2024
The CTEHF has been set up for the current financial year 2023-2024 to provide assistance to council taxpayers facing 'exceptional hardship' due to the cost of living crisis to help reduce their council tax liability.
Find out more about the CTEHF on our webpage.
Universal Credit
Universal Credit is a benefit for working age people who are on low income or out of work. The scheme is administered by the Department for Work and Pensions (DWP).
Find out more about Universal credit on our webpage.
Other support available from government
If you are in urgent need of financial assistance, you may be eligible for other government benefits.
Visit the government's claiming employment and benefit support website or visit your local job centre for more information.
If you are claiming a low-income benefit you may also be entitled to a £650 Cost of Living Payment. To find out more, visit the government's Cost of Living Payment information page.
Claiming Employment and Support Allowance
You can apply for Employment and Support Allowance if you have a disability or health condition that affects how much you can work or if you cannot work while you are unwell. It's also available for people who are employed, self-employed or unemployed. You can find out more information and if you're eligible on the government's website.
Statutory Sick Pay
Your employer has a responsibility to pay you statutory sick pay if you're too ill to work. There's more information about statutory sick page, on the government's website.
Support for self-employed
If you are self-employed you can find out more about the self-employment income support scheme on the governments website.
Debt advice
Free debt advice is available from the National Debtline – their number is 0808 808 4000.
Citizens Advice Oxfordshire South and Vale can provide you with free, confidential advice via 0808 278 7907
The Money Advice Service provides free debt advice on 0800 138 1677.
The government's MoneyHelper website also provides online advice and support, webchat to answer your questions, tools for managing money and debt, and information on local advice and support organisations.