Move Together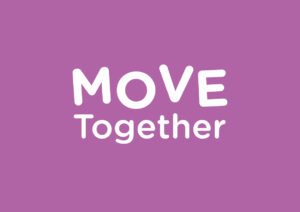 Move Together is a county wide initiative co-ordinated by Active Oxfordshire and district councils across Oxfordshire that provides personalised support for people with long term health conditions, such as diabetes, as well as those who have been affected by Covid-19 to get active.
A wide range of support and activity choice is available, including home activity packs, phone calls, community activities, exercise sessions for specific conditions, digital apps and much more.
The following are just some of the activities taking place across the district with Move Together, please contact the Active Communities team about the classes and others available unless another contact is given:
Monday
Walking Tennis sessions 11.30am at Wallingford Sports Park, Wallingford, OX10 9RB. Course starts 26 September – 28 November and participants can join at any time. Places are limited due to popularity and cost is £15 for the course through Move Together.
Chair Exercise with Emma, Mondays 2.00-3.30pm in Berinsfield Church Hall, 18 Fane Drive, Berinsfield, OX10 7NE.  £3 per session.  
Tuesday
Gentle Yoga class with Emma at 9.30-10.30am, Goring Village Hall, RG8 9AG. Running September 13, 20, 27, October 4, 25, and November 1, 8, 15, 22. Free through Move Together (spaces are limited)
Wednesday
Mat Pilates 9.30am and 10.30am (2 classes available) Thames Lodge, 61 Reading Road, Henley, RG9 1AB with Master Pilates instructor Rachel. 7 week course £35 through Move Together.
Thursday
Beginners Tennis 7.30-8.30pm Henley Tennis Club – Currently Full but you can register for the next course by emailing active.communities@southandvale.gov.uk or call 07801203551
Keep fit and mobile: Didcot Civic Hall 10.15-11.15am. Can be seated or standing for all abilities. £6 a session with tea and coffee afterwards
Gentle Exercise class with Jo, Tuesdays 1:30-2:30pm in Dorchester Village Hall, 7 Queen Street, Dorchester on Thames, OX10 7HR.
More activities are coming later this summer, keep checking the website for updates or contact the Active Communities team
The cost for many of the classes and activities are subsidised through the Move Together pathway.
If you would like to speak to one of the Active Communities team about how Move Together can help you, please email active.communities@southandvale.gov.uk.
You can find more information about Move Together on the Active Oxfordshire website.
Gold Classes
GO Active Gold helps those aged 55 and over to live more active lifestyles by setting up physical activities for all abilities in rural areas.
To find out more click on the button below
South Oxfordshire District Council
Abbey House
Abbey Close
Abingdon
OX14 3JE