Move Together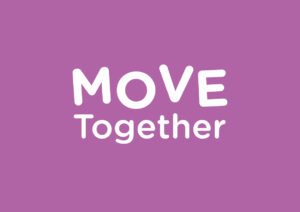 Move Together is a county wide initiative in Oxfordshire that provides personalised support for people who were shielding during the pandemic or whose health has been affected as a result of Covid-19.
A wide range of support and activity choice is available, including home activity packs, phone calls, community activities, exercise sessions for specific conditions, digital apps and much more.
The following activities are taking place across the district with Move Together, please contact the Active Communities team about the classes unless another contact is given:
Thursday
Beginners Tennis: 5-26 May -Henley Tennis Club – 7.30pm – £5 per week. FULL
Seated Yoga: Crowmarsh – 2pm -£4.50 per session – contact hello@graceandgravity.studio
Yoga: Starting 19 May for 6 weeks – Wallingford School – 3.15pm FULL
Friday
Postnatal Class: Chalgrove and Watlington
Sunday
The cost for many of the classes and activities are subsidised through the Move Together pathway.
If you would like to speak to one of the Active Communities team about how Move Together can help you, please email active.communities@southandvale.gov.uk and ask for Adam.
You can find more information about Move Together on the Active Oxfordshire website.
South Oxfordshire District Council
135 Eastern Avenue
Milton Park
Milton
OX14 4SB