What can you do?
Everyone can make a difference.
If you're keen to do what you can to help, here are some things you can do to reduce your carbon emissions. The first thing you can do is calculate your ecological footprint. This is the sum of all the land and resources you consume and emissions and waste you create.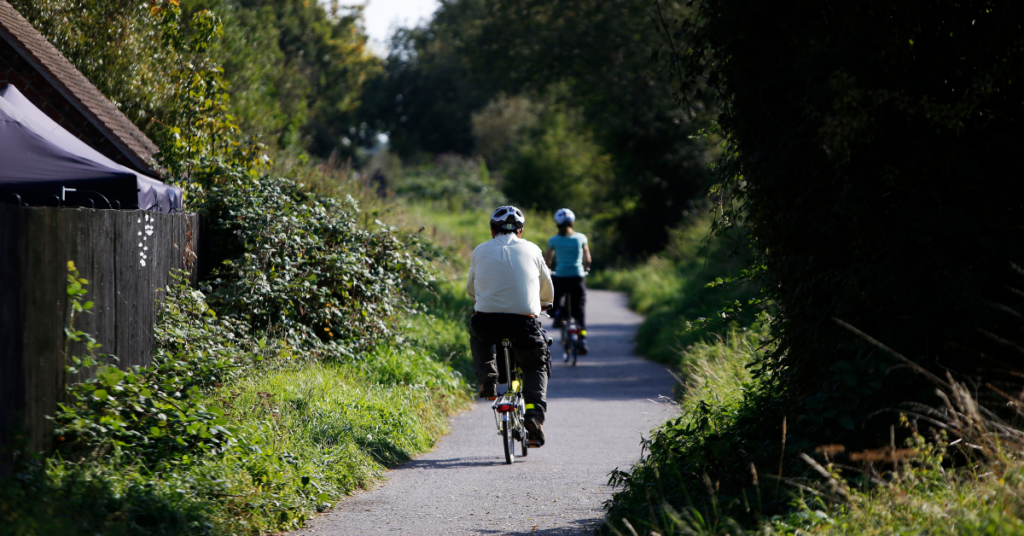 Cutting carbon emissions from your home
Consider switching your electricity supply to a company providing renewable energy, or one that is also investing in generating renewable energy.
Improve the energy efficiency of your home through retrofit projects, such as double glazing and insulation. The Energy Savings Trust has plenty of home energy advice and Cosy Homes Oxfordshire offers retrofit surveys, advice and installation.
Switch to energy efficient lighting.
For more information about cutting carbon emissions from your home, take a look here
Travel Options
Eating sustainably
Reducing waste
Avoid single use items – avoid buying packaged goods or single-use items. Try reusable shopping bags, food storage containers and coffee cups instead.
Buy better – invest in better quality products that last longer, have low-energy ratings and are sustainably sourced or manufactured. Consider buying second-hand items.
Buy less – take a look at Share Oxford's Library of Things for items to borrow when you need them. Attempt repairs yourself or find a local repair café.
Use the county's 'Waste Wizard' to find out if items can be repaired, reused or recycled and look here to find out what goes in which bin in the district.
Saving water
Go to Waterwise for tips on how to save water at home.
Install a water butt in your garden and harvest rainwater for watering plants.
Getting involved locally
Consider planting a tree in your community.