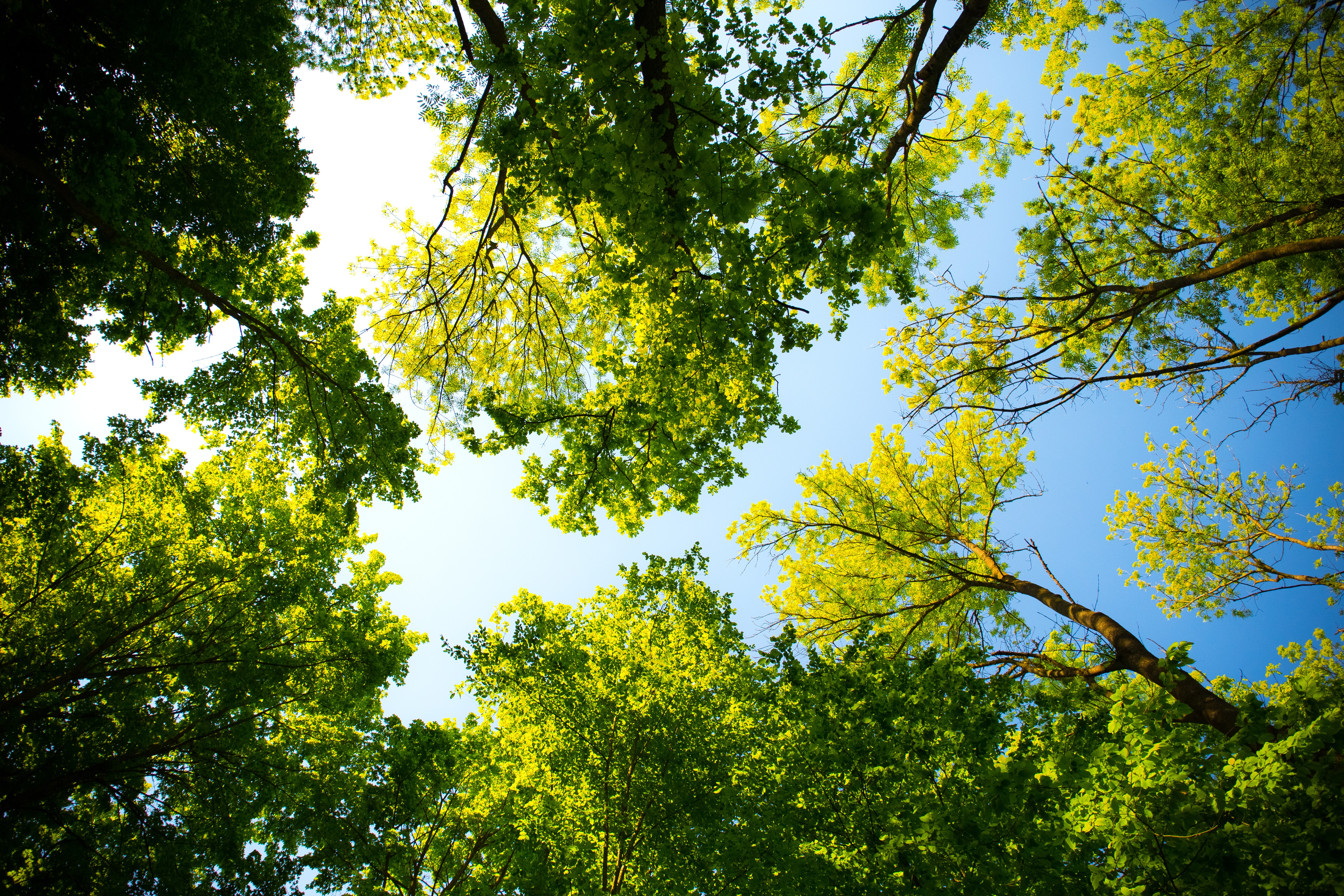 Trees
Your trees might be protected by a tree preservation order – also known as a TPO – or they might be protected if they're in a conservation area. You should check if this is the case on our interactive map before you do any work.
You can search to see if anybody has applied to carry out work on a protected tree and if we have given permission.
Find out how we take trees into consideration when deciding planning applications in general.
Tree preservation orders – TPOs
A tree preservation order prevents you from cutting down, uprooting, topping, lopping, and wilfully damaging or destroying a tree without our written permission. If we give permission, you may have to follow certain conditions.
Click here to find out how to request a tree preservation order.
Trees in a conservation area
Trees in a conservation area that are not covered by a TPO are protected in law – section 211 of the Town and Country Planning Act 1990.
This law means you have to give us six weeks notice before carrying out certain works on these trees, unless an exception applies. This six-week period is to give us time to consider if the tree should be protected, covered by a TPO.
You can go ahead with the work before the end of the six-week period if we give you permission.
Applying for works to protected trees
Tree works application
To apply to carry out works to protected trees please download and complete a tree works application form. Please see the Planning Portal for guidance on your application.
Pre-application advice
Before you apply to carry out any tree works you may wish to speak to us first for pre-application advice. The charges for this service are set out on our pre-application charges sheet.
To request pre-application advice please download and complete our tree works pre-application form and then email it to registration@southandvale.gov.uk.
Other restrictions
There are other rules covering trees you should be aware of before you carry out any work. For example, you might need a licence to cut down trees in woodland, and some plants and the habitats of some animals are also protected.
You can get further advice on these restrictions from the Forestry Commission and Natural England.
Hedgerow Removal
If you intend to remove all or part of a countryside hedgerow, you may need consent from the council to do so under the Hedgerow Regulations 1997. You do not need consent to remove a hedgerow that forms part of a domestic boundary (i.e. a garden hedgerow).
It is recommended that you contact the council at the earliest opportunity to obtain advice. You may be required to submit a Hedgerow Removal Notice application form which has associated guidance. The Countryside team can be contact on 01235 422600
Concerned about trees near you?
If you think illegal works are being undertaken to protected trees, please contact the Forestry Team by emailing planning@southoxon.gov.uk or by calling 01235 422600.
Alternatively, if you are worried that building work is taking place and trees on that site aren't being suitably protected please contact our Planning Enforcement team.
Planning a tree planting project? Check out our new tree policy
If you are planning a tree planting project, or are just interested in finding out more about tree planting in southern Oxfordshire, take a look at our new Tree Policy for Planting Trees on Council Land.  This outlines how we will protect, plant and manage trees on the land we own, and how we will support you with your own tree planting initiatives.  
If you would like to plant a tree on council land, please complete and return the third party tree planting application form. For any questions, contact climateaction@southandvale.gov.uk.
You may also find the Guide to Planting Trees for Community Groups useful to help you plan your project.
More information
For details about trees in district council owned parks please see our Parks section.
There is much more information on the government's website.
Contact us - Trees, countryside sites, ecology and landscape
South Oxfordshire District Council
135 Eastern Avenue
Milton Park
Milton
OX14 4SB