Where your council tax goes
Your council tax helps to pay for a vast range of public services provided across Oxfordshire.
To find out more about the services provided by each organisation please click on the links below. The total money you pay each year is divided up and distributed as follows:
Oxfordshire County Council (Oxfordshire Fire and Rescue, schools, social services, libraries, the NHS, road repairs and more) – 78%.
Thames Valley Police and Crime Commissioner (policing in the Thames Valley area) – 11%.
South Oxfordshire District Council (bin collections, leisure facilities, planning, environmental health, community grants, licensing and more) – 6%.
Your local town or parish council (town centres, local events, allotments and more) – 5%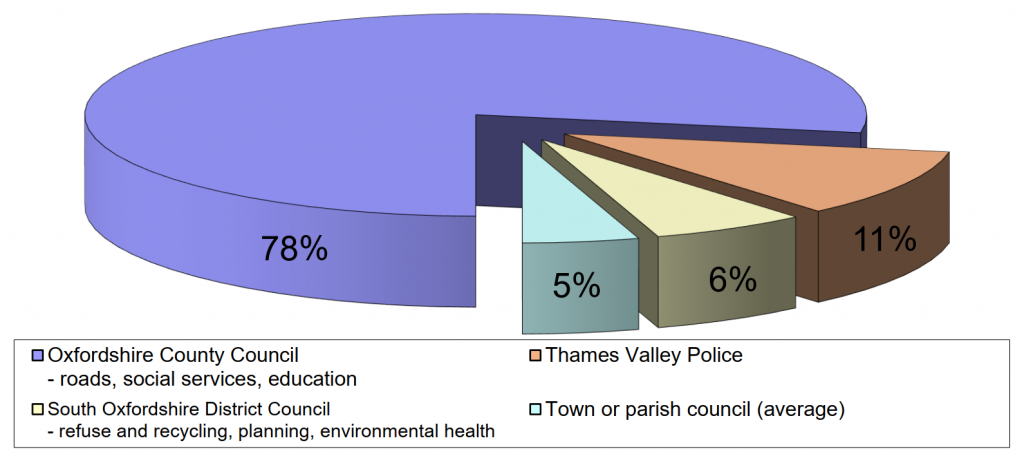 The following town and parish councils have precepts of £140,000 or more and are therefore required to publish details of their expenditure:
These details relate to their specific areas and do not affect levels of council tax in other parts of the district.
Council Tax Information 2022-2023
South Oxfordshire District Council
Po Box 872
Erith
DA8 1UN