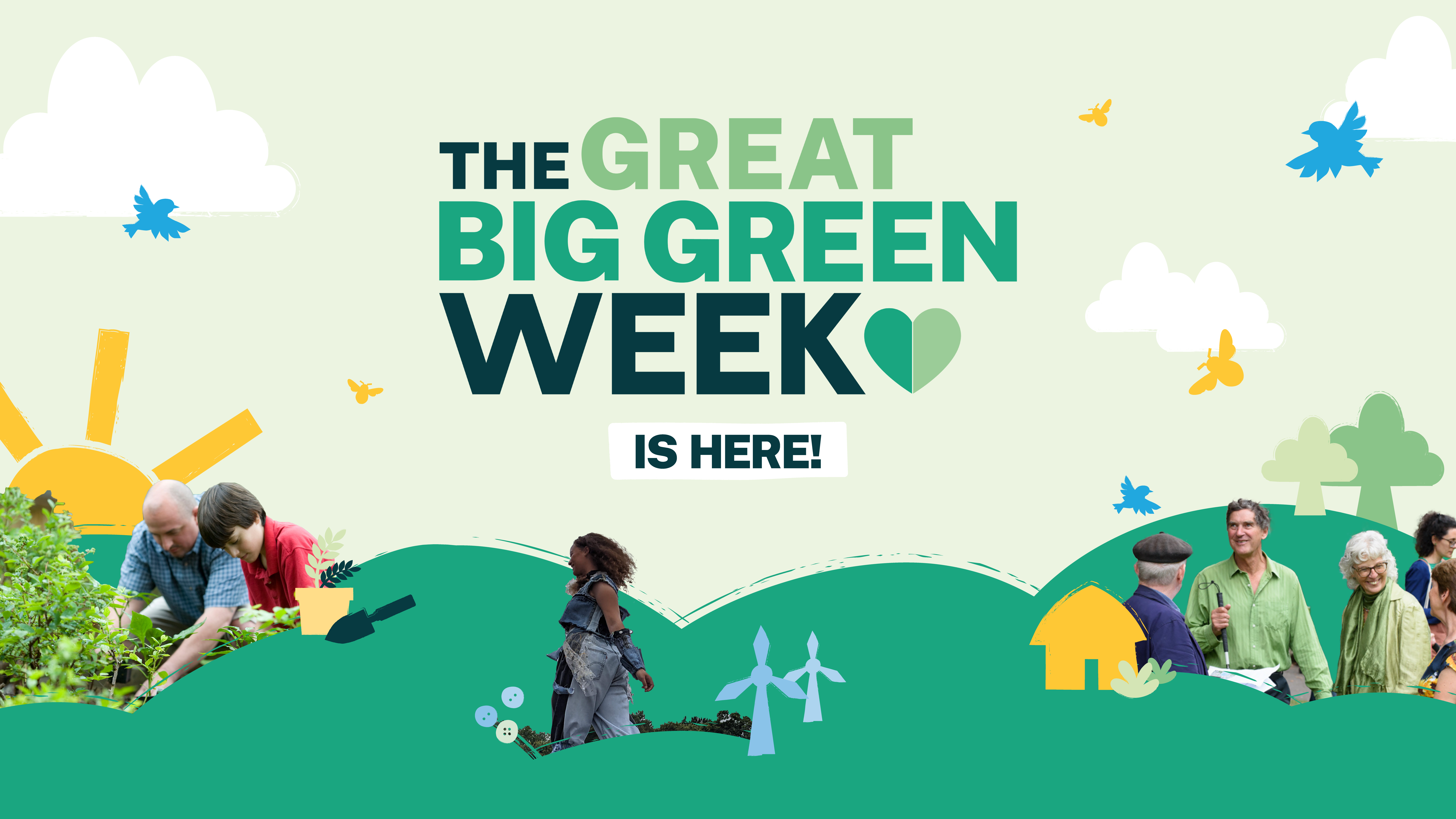 Play your part in community climate action during the Great Big Green Week 
A week of community events will give residents the perfect chance to get involved in tackling the climate emergency.
The Great Big Green Week, from 24 September to 2 October, is a nationwide campaign of community action highlighting the need for urgent action to protect the climate and nature.
To mark the occasion, towns and villages across the district will be hosting events aimed at raising awareness of how people can take their own climate actions at home and in their community, and what support is available to help them.
Community groups have organised a series of events in South Oxfordshire and the Vale of White Horse such as a green fair, a low energy cook-in, and a river clean among others.
Residents are encouraged to get involved and can find details of all the events taking place across Oxfordshire, on the Oxfordshire Great Big Green Week website.
Cllr Sue Cooper, Cabinet Member for Environment, Climate Change and Nature Recovery at South Oxfordshire District Council, said: "Even small changes can make an impact on the climate emergency if enough people make them, so I'd really encourage everyone to come along to one of these events and hopefully be inspired to take climate action."
Councillor Sally Povolotsky, Cabinet Member for Climate Emergency and Environment at Vale of White Horse District Council, said: "The Great Big Green Week highlights the tremendous work being done by community groups to tackle the climate emergency. Why not attend an event and learn more about what they're doing and how you might be able to get involved?"
Tackling the climate action is a priority for the two district councils. They have both declared a climate emergency and published Corporate Plans which put tackling the issue at the forefront of their work.
In 2022 they adopted their respective South Oxfordshire and Vale of White Horse Climate Action Plans which outline the steps the councils will take to become carbon neutral.