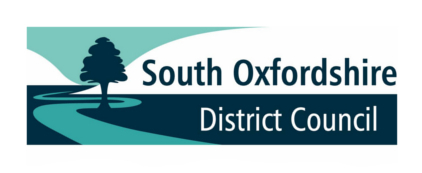 South Oxfordshire District Council sets out its plans to help with sustainable food production and the reduction of food waste
Councillors have agreed a series of steps to help sustainable food production and the reduction of food waste which include supporting local farming businesses, encouraging developers to include community gardens and allotments in their plans and supporting food charities in the district.
At their meeting on 14 July councillors voted in favour of a motion which looked to use different means to help influence food production, support sustainable farming and distribution, reduce food waste, and promote healthy eating for the benefit of our residents and the environment, while also supporting action to address climate change building on the council's corporate plan objectives.
Cllr David Rouane, Leader of South Oxfordshire District Council, said: "The rising costs of fuel and other supplies is creating increased pressure on farmers across the district, whilst government policies on international trade deals threaten to undermine UK food quality standards and risk putting farmers out of business – as well as exacerbating food insecurity in the UK."
Author of the motion, Cllr Anne-Marie Simpson, Cabinet member for Planning, said: "Good food is vital to us all and food production and farming is an important economic and employment sector in our district, with agriculture at the heart of many of our communities.
"At the same time, significant increases in the cost of living are putting pressure on residents across South Oxfordshire, forcing them to make difficult choices regarding their household budgets, including the amount spent on food and heating."
The council plans to implement its sustainable food proposals by:
1. Promoting local food production and distribution and a sustainable food culture in South Oxfordshire by maximising opportunities to highlight the importance of food and farming in our local economy through our website, communications the press and social media
2. Recognising that the initial cause of food poverty is not agricultural but economic/socio-economic due to high cost of living and to work with local partners such as Good Food Oxfordshire to promote and encourage food planning
3. Encouraging farming communities and agricultural businesses to respond to any consultation on the new Joint Local Plan and Oxfordshire Plan 2050 and to engage more generally with the council.
4. Encouraging developers to include community gardens and allotment provision within all new housing developments.
5. Promoting high environmental health standards at all stages of food production, distribution and redistribution, and continue to support local businesses, local farmers' markets and buying direct from farmers, recognising their positive impact on reducing carbon emissions associated with food miles.
6. Continuing to investigate ways the council can support food redistribution organisations and food charities to address food poverty in the district, noting the work that has already been done in this regard.
7. Continuing to promote ways the council can reduce food waste through our waste service and the use of food recycling bins and promotion of the circular economy (reduce, re-use and recycle), highlighting the climate benefits this can bring through initiatives such as Food Waste Action Week.
8. Minimising food waste at any event that the council hosts which serves food, and to use such occasions to highlight the use of waste food, low carbon options, and locally sourced produce wherever possible.