Waste collections calendar
Below is the full 12 month calendar – which you can download. It shows which bins are emptied on which days.
And for garden waste customers it shows the weeks when we collect extra garden waste.
It also includes details of the changes to waste collection days due to bank holidays.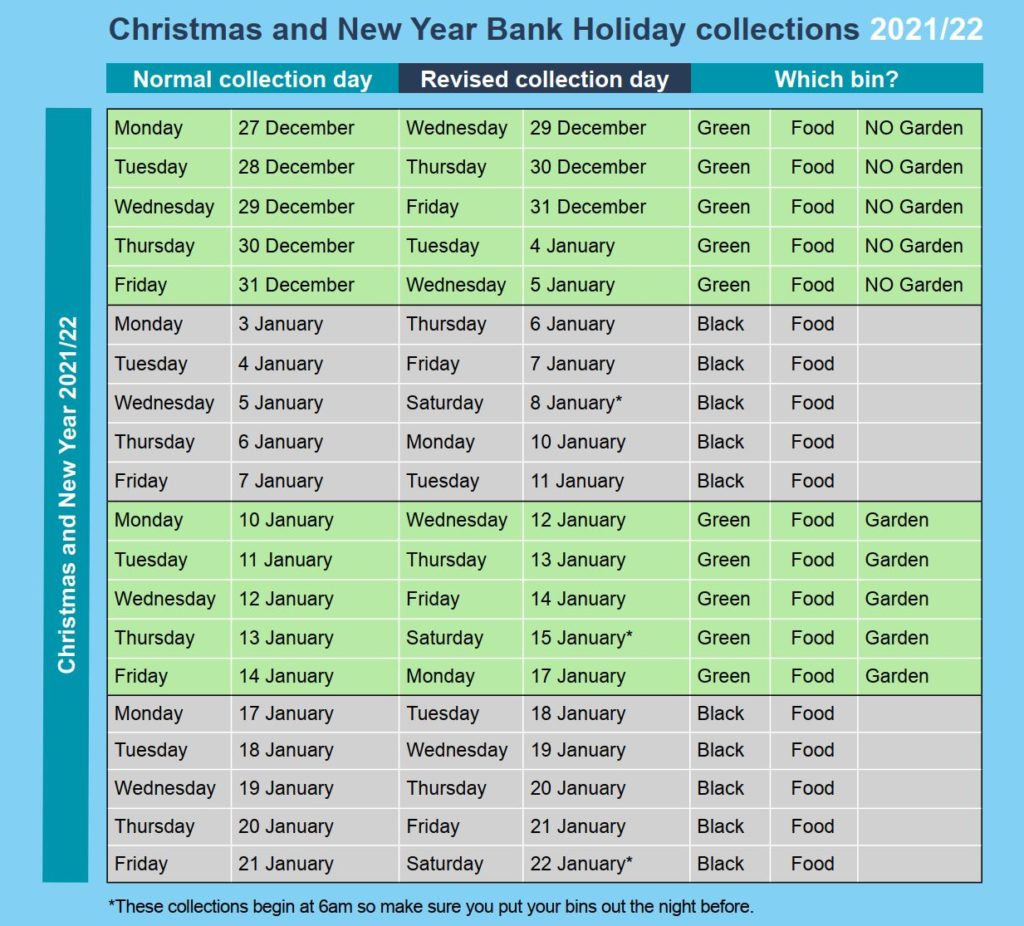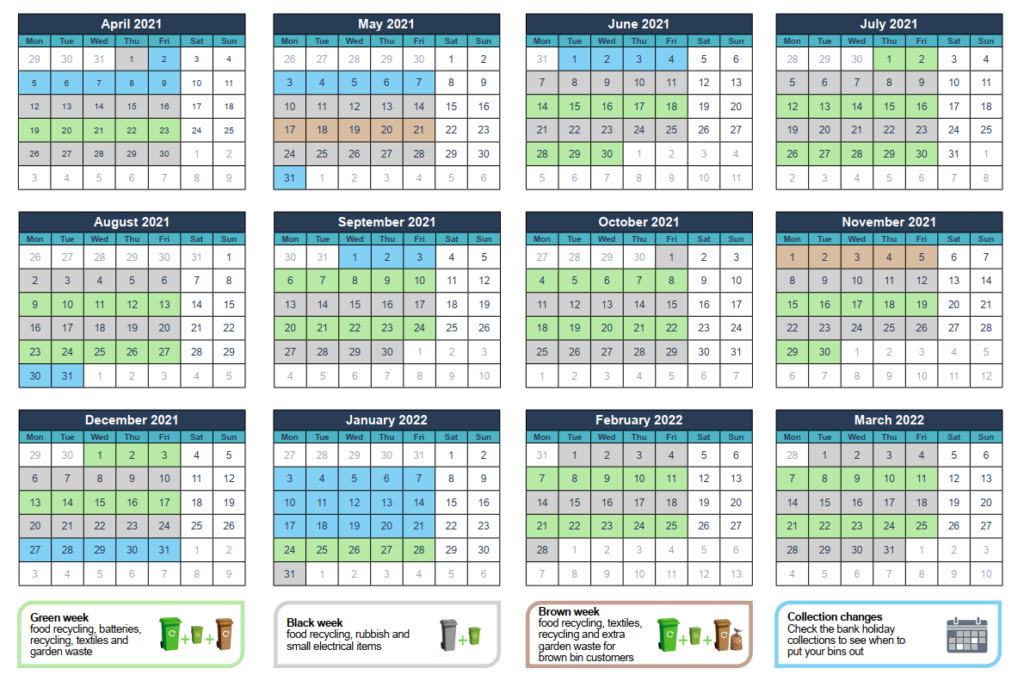 c/o South Oxfordshire District Council
135 Eastern Avenue
Milton Park
Milton
OX14 4SB