Waste collections calendar
Please note
From 10 October there are changes to some waste collection routes in South Oxfordshire and Vale of the White Horse to make them more efficient and environmentally friendly.
It will mean changes for less than 20 per cent of residents (approx. 20,000) across the districts.
Biffa has written to all householders whose collections will be altered with specific details of how the changes will affect them. These letters should have arrived by the end of September.
You can check if you are affected and get more information on our webpage here www.southoxon.gov.uk/collectionchanges
*******************************************************************************************
Below is the full 12 month calendar issued in March 2022 – which you can download. It shows which bins are emptied on which days.
And for garden waste customers it shows the weeks when we collect extra garden waste.
It also includes details of the changes to waste collection days due to bank holidays.
Note – waste collections start at 6am.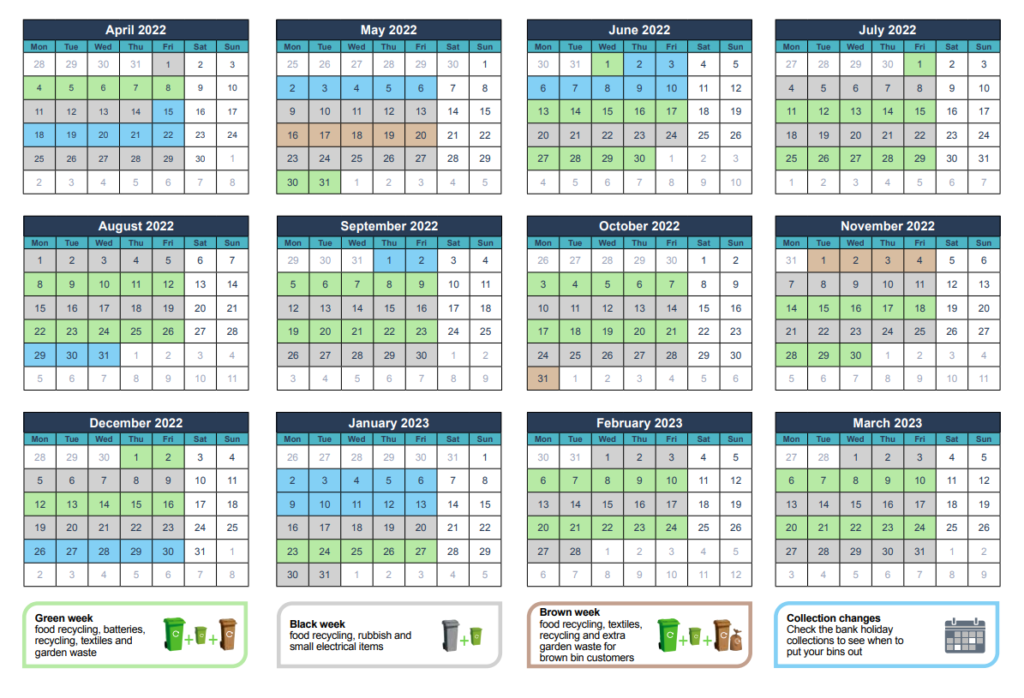 c/o South Oxfordshire District Council
Abbey House
Abbey Close
Abingdon
OX14 3JE