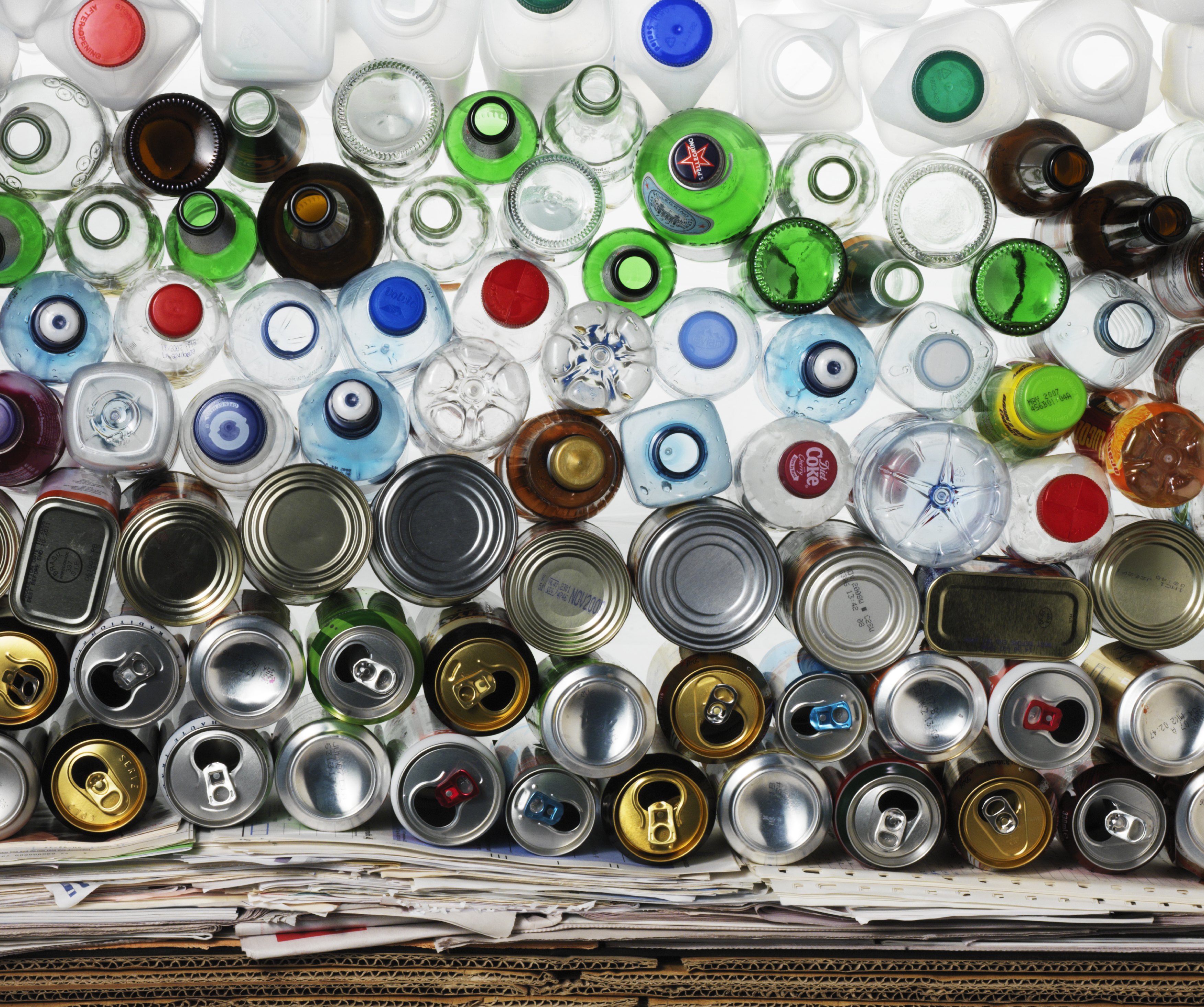 Your green recycling bin
The best recycling is clean, dry and loose. If using a sack please make sure it is clear and not black or coloured. Please make sure you rinse your recycling before putting it in your green bin. Food waste, black bags, nappies and textiles are not recyclable inside your bin and can mean a whole streets' worth of recycling gets rejected by our recycling facility.
To test your knowledge you could try our quiz
The Great Green Recycling Bin Quiz
Here's a list of the things you can put in your green recycling wheelie bin or sack.
*If you're looking to get rid of items that could go to a new home rather than the bin see our Reduce and Reuse page
Plastic
Cleaning product and beauty product bottles
Drinks bottles (and tops)
Food and drink cartons (like soup or juice cartons)
Food trays (including black trays)
Ice cream tubs
Large sweet tubs
Margarine tubs
Plastic milk cartons and bottles
Yoghurt pots
Carrier bags
When possible, please squash the bottle to make more space in your bin.
We cannot recycle soft plastics including
Clear film used to wrap meat and fish
Film from the tops of plastic trays
Crisp packets
Fruit, veg and salad bags
Sweet wrappers
Bread bags
Plastic bags
Plastic pouches for pet food and baby food
Please take these to supermarkets who collect them for recycling. See more on our soft plastics page.
Paper and cardboard
Books – (can also be donated to charity shops etc)
Catalogues
Phone directories
Cereal boxes
Cardboard and cardboard boxes
Envelopes (including envelopes with plastic windows)
Greeting cards (no glitter)
Junk mail
Magazines and newspapers
Shredded paper
Tissue boxes
Toilet roll tubes
Writing paper
Glass
bottles – any colour – the lids can go in your green wheelie bin too, but please remove them and chuck them in separately
jars – any colour
Metal
Aerosols
Clean foil
Food tins and cans including pet food
Steel and aluminium food and drink cans (please wash and squash them first)
Metal lids (bottle and jar lids)
What happens to your recycling
Your recycling is taken to a Material Recovery Facility in London and separated into different materials. These are then processed and sold on to companies to be made into brand new products. If the recycling has too many non-recyclable things in it the facility will not accept it so please make sure you recycle correctly.
You can watch a video from Oxfordshire Recycles showing what happens to your recycling.
c/o South Oxfordshire District Council
Abbey House
Abbey Close
Abingdon
OX14 3JE