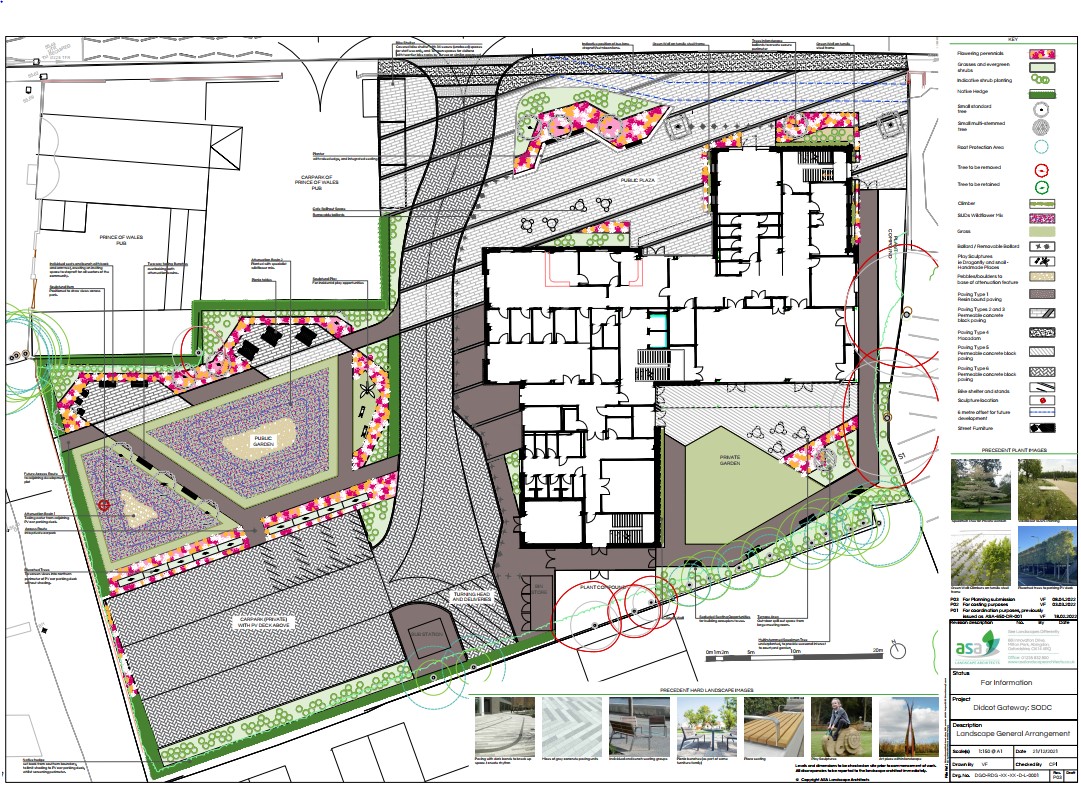 Our new headquarters
Didcot Gateway site
We plan to build our new head office on part of the Didcot Gateway site. While Homes England is overseeing the redevelopment of the wider Didcot Gateway site, our new offices plan is separate to the wider development. However, we're working closely with Homes England to make sure both developments complement one another.
We will share information on the wider Gateway site and Homes England's development plans when we receive them.
District councils' offices at Didcot Gateway
The building is now being designed as four storeys high, not five as initially planned, and still includes large 'living walls' which will align the building closely with the garden town principles and support biodiversity. You can read more about the design here and view the latest concept designs here.
We will involve local residents, and our staff and councillors throughout the process to help develop our building design. We will be looking at the various options for parking and other sustainable travel solutions to the building in due course.
There are lots of positive reasons that councillors have chosen the gateway site:
Its proximity to excellent public transport links
Its location close to the centre of the two districts
It's a sustainable option for the future both economically and environmentally
It is land that South Oxfordshire District Council already owns. It offers the opportunity to share space with partners
Keep up to date
Planning application
South Oxfordshire District Council's planning application for its proposed new headquarters in Didcot is available to view online. As the proposed headquarters of both South Oxfordshire and Vale of White Horse district councils, we encouraged all residents, businesses, and organisations across both districts to view the plans and leave their comments as part of the formal Planning application process. Consultation has now ended, find out more at the link below.
Concept design images
Please note: all imagery on this page is not necessarily indicative of the final building, the final proposals will be set out in detail in the forthcoming planning application.
Contact us - Programmes Team
South Oxfordshire District Council
Abbey House
Abbey Close
Abingdon
OX14 3JE