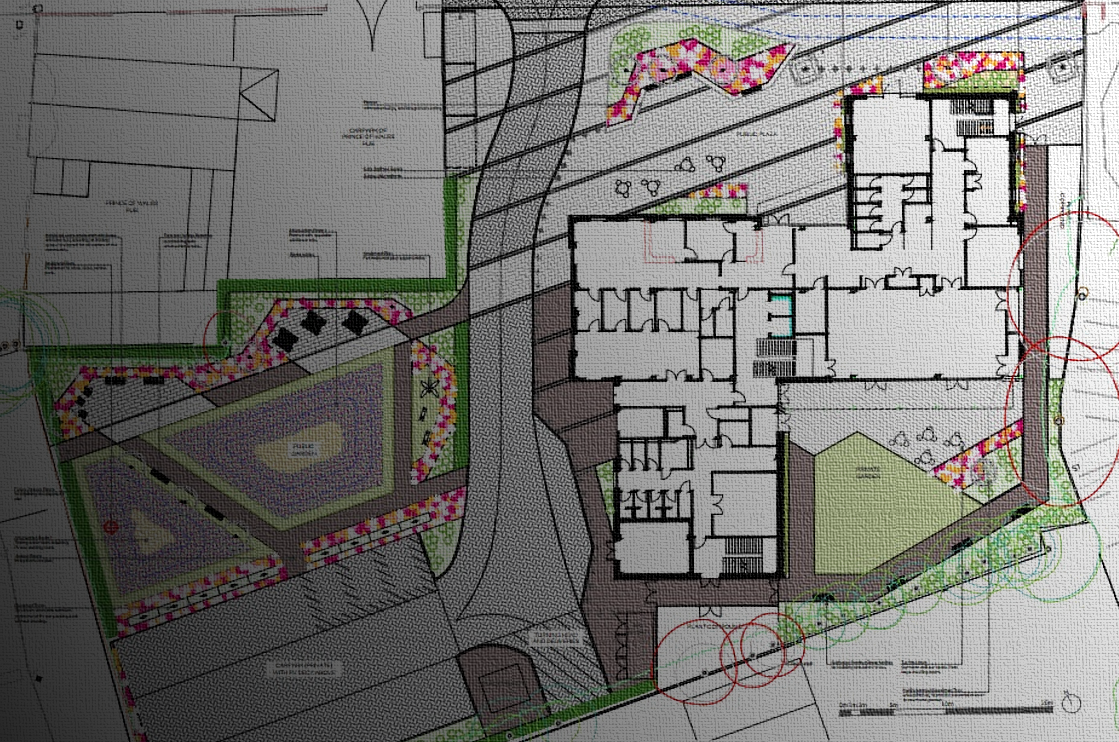 "Living wall" will bring more sustainable council HQ to life
A green wall up to four storeys high made from living plants will be the eye-catching centrepiece of plans for South Oxfordshire District Council's new headquarters in Didcot.
The council has continued to develop plans for its new headquarters in Didcot as progress has been made with the detailed design, with the aim of ensuring a more sustainable building, reducing its carbon impact, and helping the council meet its targets to become carbon neutral and more financially responsible.
To enable the council to achieve these green aspirations, the building will now only be built to four storeys high, not five as previously planned.
This means the outside of the proposed new building at Didcot Gateway can include a large 'living wall', which will align the building closely with the garden town principles and support biodiversity. The wall will have climbing plants growing from ground level and up the side building on stainless steel wires, improving the building's sustainability, and helping provide a visually striking welcome to Didcot for people arriving at the train station.
Cllr Andrea Powell, the Cabinet Member responsible for the new building project at South Oxfordshire District Council, said: "It's important to us that our building, as well as being fit-for-purpose, inspires other organisations and businesses in our district and further afield to tackle the climate and ecological emergencies. A living wall will help ensure the building meets the Didcot Garden Town Principles and will help us work towards our ambitious targets to support biodiversity and become a carbon neutral council – these are all firm commitments we've made, and we're serious about meeting them."
In line with the Didcot Garden Town principles, the new purpose-built headquarters will have a BREEAM Excellent standard, which means the building's design will minimise energy use wherever possible, will use highly sustainable building materials, and where possible use renewable energy sources. This not only significantly reduces the building's carbon impact, it reduces its running costs too, ensuring more public money can go directly to running council services instead of heating the building.
The council is currently aiming to submit a planning application for the new four storey building this summer.