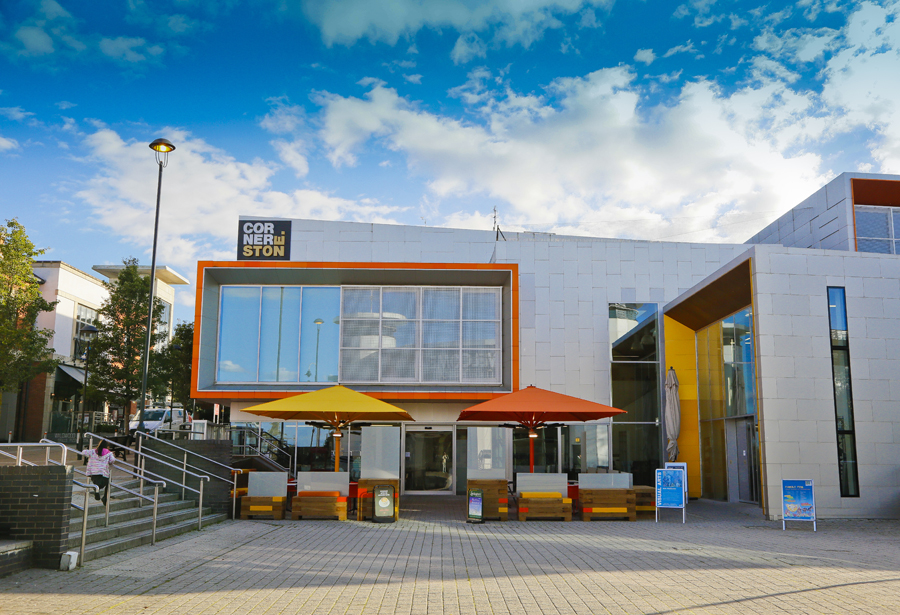 Council secures funding to install renewable energy at its arts centre
South Oxfordshire District Council has been successful in its bid for government funding of more than £370,000 towards the installation of solar panels and air source heat pumps at Cornerstone, the council's arts centre in Didcot.
The project to retrofit the landmark building's energy system contributes to the council's target to become carbon neutral within its own operations by 2025.
The grant, which comes to a total of £376,071, has come from the Government's Public Sector Decarbonisation Scheme, which aims to reduce emissions from public sector buildings by 75 per cent by 2037.
Other funding for the project is expected to come from Community Infrastructure Levy (CIL) – money from new developments in the area which goes towards local infrastructure.
The council is expecting significant carbon emission savings from no longer using gas-fired boilers and through generating renewable energy from the new solar panels.
In addition to the positive action on climate change there will be financial gains too. It is forecast that Cornerstone's utility bills will be reduced thanks to the decarbonisation programme by around £20,000 per year – at current rates.
Cllr Pieter-Paul Barker, South Oxfordshire District Council Cabinet Member for Finance and property assets, said: "We are very pleased with this opportunity for the council to replace end-of-life gas boilers with new cleaner energy alternatives. The heating system at Cornerstone is due for replacement so the timing could not have been better."
Cllr Sue Cooper, South Oxfordshire District Council Cabinet Member for environment, climate change and nature recovery, said: "The work planned for Cornerstone will contribute to the council's target to reduce carbon emissions for our own operations. This follows on from the installation of LED lighting which has reduced energy use and maintenance costs as it should last around five times longer than the old lighting.
"We are looking at more options for reducing carbon emissions in our properties to help fulfil our climate action aims."
It is anticipated that the project should be completed within two years.
Notes to editors
The council declared climate and ecological emergencies and its target is to become carbon neutral within its own operations by 2025 and for South Oxfordshire to become a carbon neutral district by 2030.
It has reduced its carbon emissions by 47 per cent since 2009.
Please the council's website for more information on the work the council is doing on reducing emissions from its own operations.