South Oxfordshire District Council Appoints New Chair
South Oxfordshire District Council has appointed a new Chair at its Annual Council Meeting.
Cllr Jo Robb has been appointed as Chair, with Cllr David Turner appointed as the Vice Chair.
The appointment was made at its annual meeting, which was the first time the council has met in person at the council offices at Milton Park since the government regulations changed. Council meetings are still being broadcast online, which the general public can watch.
Cllr Jo Robb is the ward councillor for Woodcote and Rotherfield, and also has the role of River Thames Champion, encouraging sustainability and improving access to the River. In this role Cllr Robb is helping to tackle water quality concerns and enhance the biodiversity and cleanliness of the river system in the district and beyond. Recently Cllr Robb invited neighbouring councils and user groups to work together to stop raw sewage from being dumped in the River Thames and its tributaries.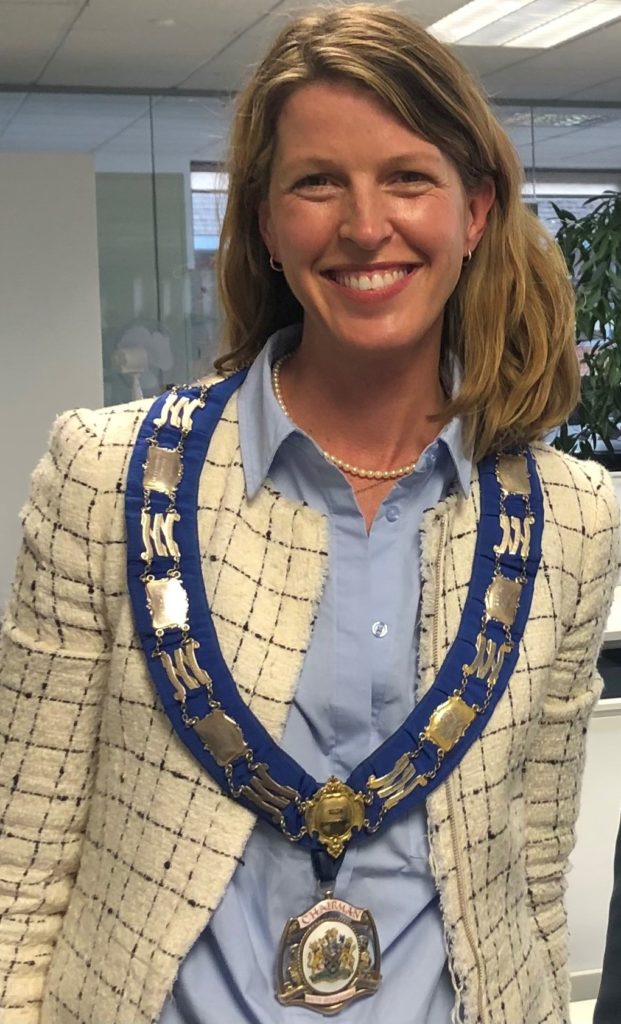 Cllr Sue Cooper, Leader of South Oxfordshire District Council, said: "I'd like to thank staff for the tremendous amount of work they have put in to arranging our meeting today and, looking back at the past 12 months, I'm very proud of the work officers and councillors have done to help support residents in need throughout the pandemic.
"Along with some adjustments of titles for our Cabinet members, I have changed my title to 'Leader with responsibility for Climate Change and Nature Recovery'. This is to highlight our commitment to tackle climate change and to achieving the aims as set out in our Corporate Plan.
"I'd also like to join all our Cabinet in congratulating Cllr Jo Robb in becoming Chair of the Council. I know Cllr Robb will do a wonderful job in conducting our meetings and will be a great advocate while representing our council as soon as public events return."
Cllr Robb takes over as Chair from Cllr David Bretherton. Cllr Jo Robb said: "It is a great honour to have been elected Chair by my peers on South Oxfordshire District Council. I'd like to thank David Bretherton for his steadfast chairmanship over the past two years. He has steered the Council through a very challenging period with professionalism, good humour and grace. I am looking forward to the next twelve months and to meeting as many residents and community groups as possible and celebrating the remarkable generosity and dedication of our communities and volunteers here in South Oxfordshire."
Cllr David Bretherton said: "It's been an honour to have served as Chair, and whilst it's sad that I've not been able to hold any fundraising events, I'm looking forward to supporting Jo in her new pivotal role for the council."