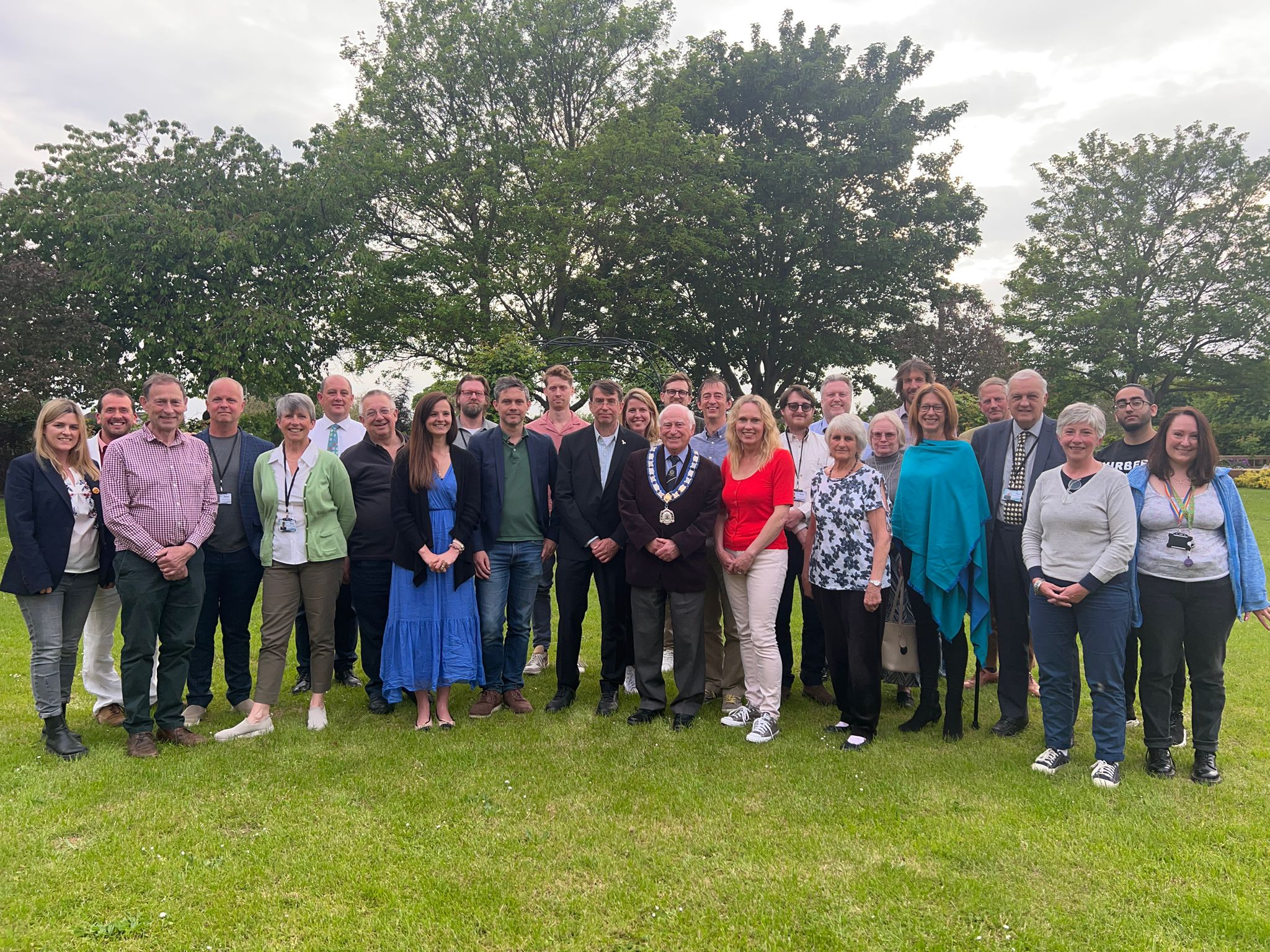 Leader and cabinet members confirmed for South Oxfordshire District Council
Councillor David Rouane has been confirmed as leader of South Oxfordshire District Council.
At yesterday's (May 18) annual council meeting, Cllr Rouane – who took over as leader in October 2021 after Councillor Sue Cooper stepped down – was re-appointed leader while Councillors Maggie Filipova-Rivers and Robin Bennett were made deputy leaders.
Cllr Filipova-Rivers will act as statutory deputy leader, stepping in if the leader is unavailable, while Cllr Bennett is deputy leader.
The inclusion of Cllr Bennett reflects the continuing partnership between the Liberal Democrats and the Green Party that has been in place for the past four years.
Cllr Rouane confirmed his cabinet as:
Councillor Maggie Filipova-Rivers – Cabinet Member for Community Wellbeing, and statutory Deputy Leader
Councillor Robin Bennett – Cabinet Member for Economic Development and Regeneration, and Deputy Leader
Councillor Pieter-Paul Barker – Cabinet Member for Finance and Property Assets
Councillor Sue Cooper – Cabinet Member for Environment
Councillor Andrea Powell – Cabinet Member for Corporate Services, Policy and Programmes
Councillor Anne-Marie Simpson – Cabinet Member for Planning
Councillor Freddie van Mierlo – Cabinet Member for Climate Change and Nature Recovery
Cllr David Turner will remain as Chair of the Council with Cllr Kellie Hinton as Vice-Chair.
Cllr Rouane said: "I'm pleased to welcome our new members and those returning following the election. I was keen to extend our partnership with Green members to build on the good work we've done over the past four years.
"My cabinet reflects the stability and continuity at the heart of this as I welcome back familiar faces now joined by Cllr van Mierlo.
"I'm looking forward to now getting on with delivering our priorities which we set out during the election."
Green Party leader Robin Bennett said: "Working with Liberal Democrat members has been an effective partnership for our residents and I welcome the chance to continue this for the next four years.
"We all know the challenges we face with the climate emergency and the cost of living crisis and we'll be working hard to help tackle these in the coming months and years."
You can find more details about the cabinet members on our cabinet webpage.
You can also see all the results from the May elections on our Elections webpage.