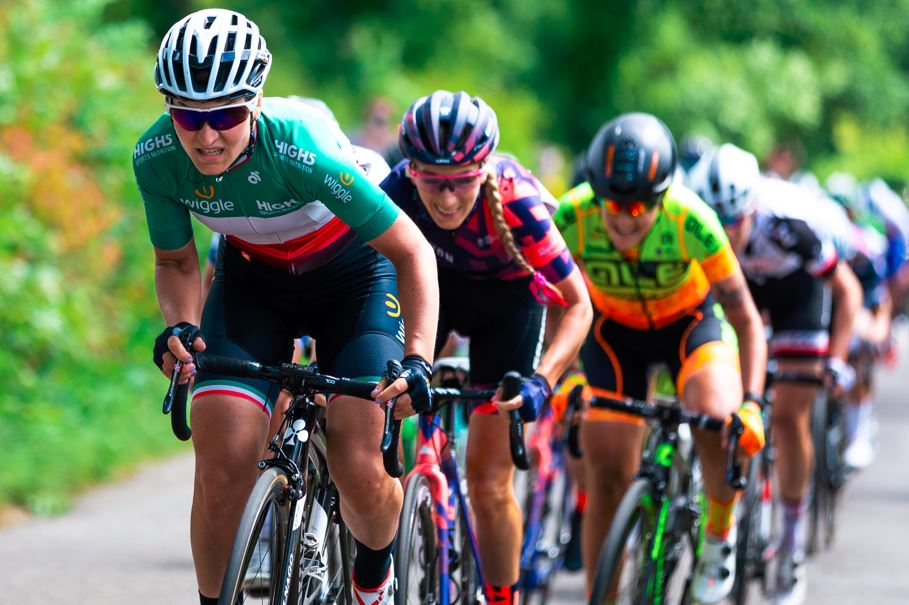 The Women's Tour set to inspire South Oxfordshire on 4 October
People in South Oxfordshire will be able to enjoy elite cycling on their doorstep and get inspired when the AJ Bell Women's Tour cycling race passes through the district on Monday 4 October.
More than 100 professional riders, including Olympic time trial champion Annemiek van Vleuten, will travel through Woodeaton, the Baldons, Clifton Hampden and by Culham Science Centre, with the race expected to enter the district from 11.30am.
The event will be seen by a national television audience on ITV 4, so it's a great chance to show the area off to the wider public. As well as lining the route to cheer the competitors, residents, businesses, and communities can make the most of the event in a variety of ways, such as:
putting bunting, flags, or cycling-inspired artwork along the route
creating a cycling-themed window display or artwork
having a cycling-themed menu for the day.
Cllr Maggie Filipova-Rivers, Cabinet Member for Community Wellbeing at South Oxfordshire District Council, said:"The Women's Tour is a great event. I'm delighted that it's returning to South Oxfordshire and I'm sure people will line the streets again, just as they did in 2019."
"As a council we prioritise community wellbeing and it's very important that we play our part by helping and encouraging people to become more active by supporting events such as The Women's Tour, which will inspire lots of people to take up cycling, both as a sport and, more simply, as a way of getting around without the need to use a car.
"We also help residents with their physical health and wellbeing through our Active Communities work and do what we can to support important infrastructure projects that help people to get more active, such as the ongoing improvements to the Science Vale Cycling Network, which is providing greater access to cycling and connectivity for thousands of people in the local area"
If you are planning to watch the race, or you work on or near to the route please ensure you check the full details well in advance. There will be rolling road closures and parking restrictions in place and we don't want anyone to miss the action or to get caught in delays. All rolling road closures for the race will be managed by the race organisers Sweetspot and their police outriders.
For more information, including the full route, estimated route times and more details about the road closures, please visit southoxon.gov.uk/womenstour.
More information about the AJ Bell Women's Tour
Created by SweetSpot Group in 2014, the Women's Tour is the UK's first international stage race for women, bringing the world's top riders to compete in Great Britain as a part of the UCI Women's World Tour.
In addition to its wider aims of promoting active and healthy lifestyles to women, the event has championed equality in sport, notably offering the same prize fund pro rata as the men's Tour of Britain.
The race, which has been won by the likes of Marianne Vos (2014), Lizzie Deignan (2016 and 2019) and Coryn Rivera (2018), attracts an annual roadside audience of 300,000, as well as over three million fans through linear and online platforms.
For more information about this event visit the Women's Tour website.