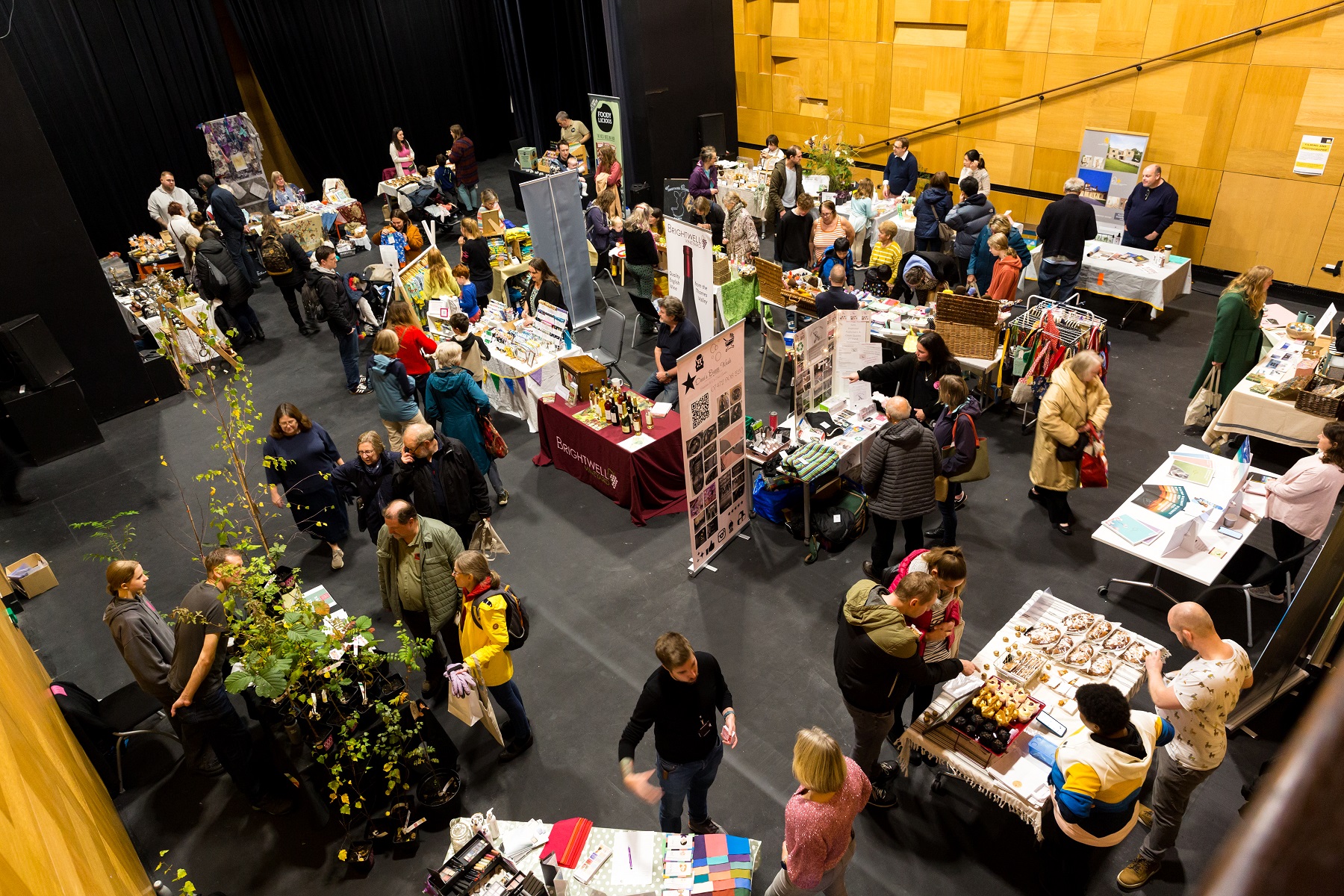 Hundreds enjoyed all the fun of the (eco) fair
What does a bike shop have in common with a sustainable children's clothing company and a wildlife trust? The answer is that they were all stallholders at the super successful Didcot Eco Fair held earlier this month.
In total 37 organisations, local companies and charity groups were at the fair at Cornerstone arts centre showcasing some of the best of South Oxfordshire's sustainable economy.
Hundreds of local people attended the family-friendly event hosted by South Oxfordshire District Council with support from Sustainable Didcot on 5 November.
There was a huge variety of goods and services on offer ranging from clothing, food and drink, jewellery, skincare and beauty products, candles, baked goods, upcycled furniture, garden products, pushchair and car seat valeting, and homewares, as well as electric bikes and vehicles.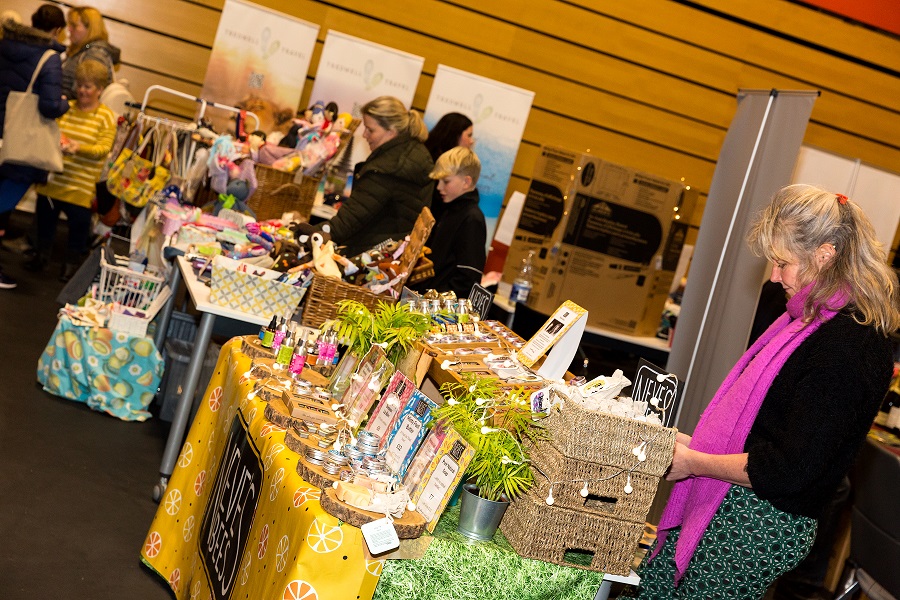 Fixers from the Didcot Repair Café and volunteers from the Swish group of Sustainable Didcot alongside Radbourne Repairs were on hand to show people how to save money and resources by repairing and swapping items and maintaining bike for cost efficient travel.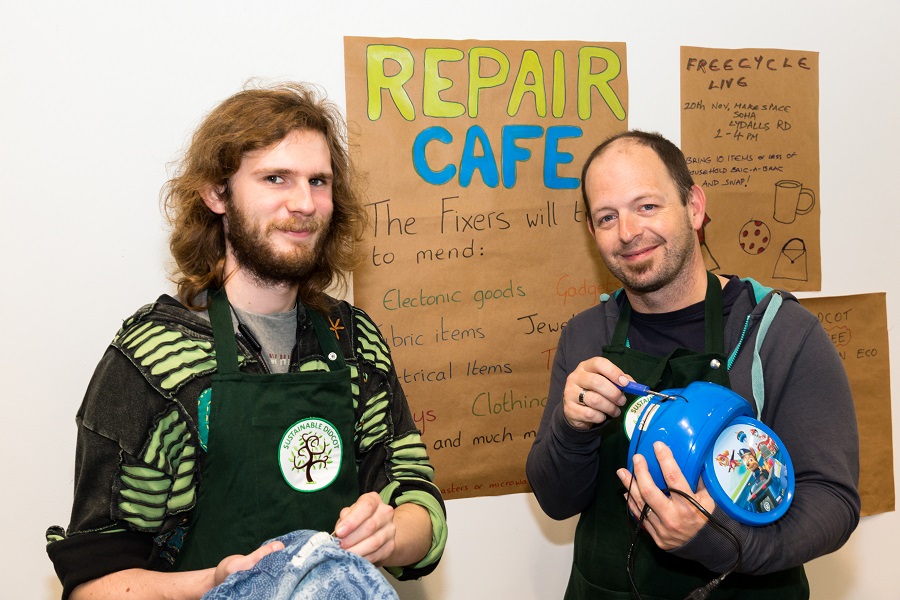 Online marketplace, ShopAppy launched its platform for Didcot at the fair. It allows people to shop local from the comfort of their own home. Businesses in Didcot join those in Abingdon, Botley, Faringdon, Henley, Wallingford, Wantage and Thame which are already on ShopAppy.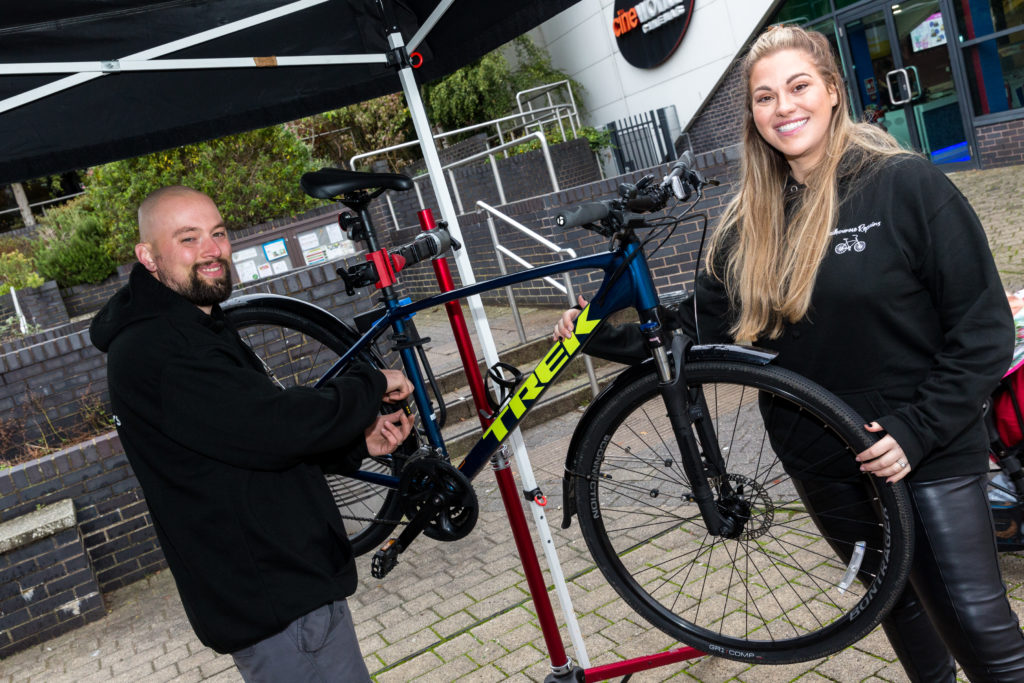 Cllr Robin Bennett, South Oxfordshire District Council Cabinet Member for Economic Development and Regeneration, said: "This was a great event, enjoyed by lots of people from Didcot and beyond, including the stallholders themselves, who reported a busy couple of hours with lots of new customers or new members.
"Many are asking if we can organise another event, which we're now looking into. It was great working in partnership with Sustainable Didcot, and those attending seemed very receptive to the environmental focus of the event, which is very encouraging for the future."
Di Chesterman of Sustainable Didcot said: "It was a terrific event. We really appreciated the opportunity to work in partnership with South Oxfordshire District Council in this way. We had a great response from people attending and we signed up 47 new members in just three hours."
Notes to editors
The Didcot Eco Fair was organised by South Vale Business Support (svbs.co.uk) part of South Oxfordshire District Council. It was supported by Sustainable Didcot – a community action group Didcot residents with a shared interest in the environment, living sustainably and raising awareness of climate change.
The exhibitors involved were:
Allister Godfrey Architects
Berkshire, Buckinghamshire and Oxfordshire Wildlife Trust
Bless You HOME Kitchen
Brightwell Vineyard
Christmas Jumper Swap
Colour with Confidence
Cosy Homes Oxfordshire
Cotswold Trees Limited
Dani's Buggy Wash
Didcot Library
Didcot Repair Cafe
Ducky Zebra
Fereverie
Foodylicious Limited
Fudge Sake
Iryna – clothing
Lovely Oxford
Markers for Mindfulness
Marshall SEAT
Mess Makers
Mountain Mania
Neve's Bees
OIKI Furniture
Olena – toys and dolls
Oxfordshire Greentech
Radbourne Repairs
Re-fashion 4 Fun with The Quirky Dandelion
Reycloanalyst
Rockhopper Garden Design
Scouts
ShopAppy
South & Vale Waste and Recycling team
Sueunique
Sustainable Didcot
Tearoom Bambi
Tredwell Travel
Tweedles Handmade
More info on ShopAppy can be found on its dedicated webpage here
Pictures: Philip Nash Photography