New cleaning project for South Oxfordshire
South Oxfordshire District Council is putting money into an extra deep cleaning project, which is set to tackle areas in the district which need a spruce up.
The council has set aside £88,000 of its Climate Action Fund to pay for extra work at nominated sites over the next nine months.
The waste team is consulting town and parish councils to select the areas needing extra cleaning.
Primarily, these will be in the centres of towns and villages to benefit the highest number of residents. In addition, they must be areas that the council has responsibility for – they cannot go and clear up private land, which would be the responsibility of the landowner.
The work started this month with a two-strong team working at various locations along the recent Women's Cycle Tour route. This week they are in Sandford on Thames.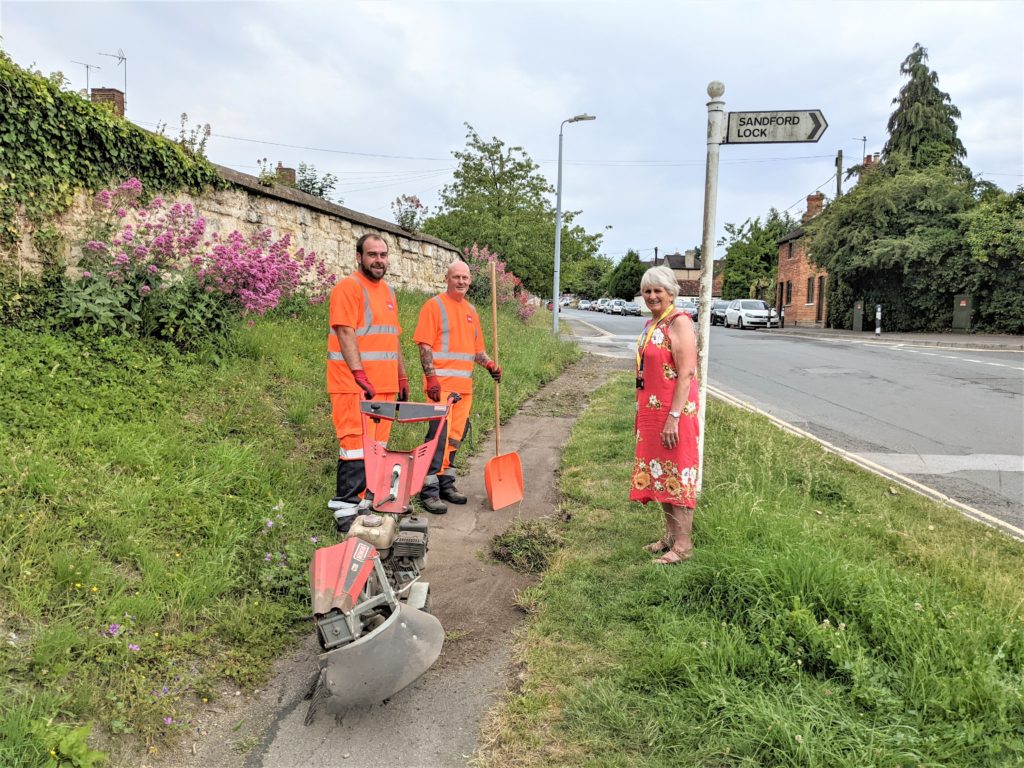 Cllr Sue Cooper, Cabinet Member for environment, climate change and nature recovery at South Oxfordshire District Council, said: "We're very pleased that some of the Climate Action Fund can go towards this project which will have a positive impact on local people. We hope that by cleaning up the local environment it will have a lasting effect on that area and those nearby.
"If anyone wants to nominate a site near them, we'd ask them to get in touch with their district councillor or their town or parish council."