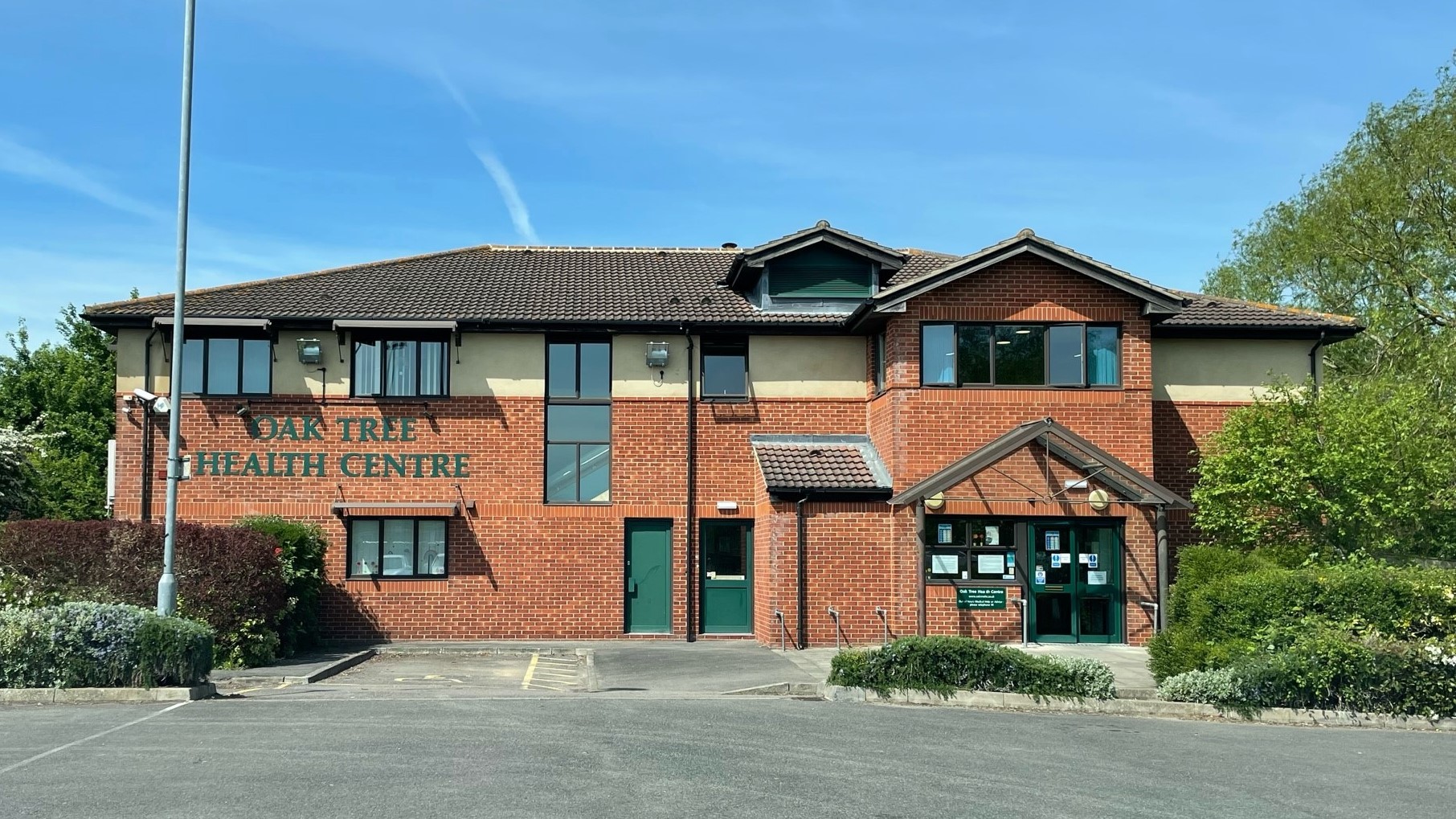 Ladygrove health centre given cash boost to expand
Oak Tree Health Centre in Didcot has welcomed the news that it is to receive almost £40,000 to help expand its premises to help accommodate new patients.
South Oxfordshire District Council has allocated funds it has raised from local developers as part of their permission to build new homes in the Ladygrove area of Didcot served by the practice.
The funds will help pay for the GP practice to build an extra consultation room, complete with four workstations for clinics, dressings and mass vaccination programmes. The room will also have mobile screens to maximise the usable space and help protect patients' privacy.
The health centre opened in Tyne Avenue in 2002 and now has just over 10,600 registered patients. However, the health centre will need to increase its patient numbers in the next few years to help support people moving into 1,880 new homes currently being built on Willowbrook Park, north of Ladygrove, and 750 homes on Ladygrove East, a development which has recently been given outline planning permission.
Work on the new space is expected to start this month and will help accommodate the new roles being recruited such as clinical pharmacists, physician associates, social prescribers, paramedics, physiotherapists, mental health workers and care coordinators who all now play a part in joining the doctors, nurses and healthcare assistants.
While the funding for the new consultation room at Oak Tree Health Centre has been allocated, the district council has also been working with Oxfordshire Clinical Commissioning Group (OCCG) to help with the proposals for a new health centre on Great Western Park in Didcot. The site and developers' funds have been agreed to help build the new facility near local shops and amenities.
Last year, OCCG carried out a study on what type of healthcare is needed in Didcot now and into the future. This report has helped the council and OCCG to secure new infrastructure funds from developers planning to build new homes on Valley Park over the next few years.
Cllr Leigh Rawlins, Cabinet Member for Finance and Property Assets at South Oxfordshire District Council, said: "It's important that developers provide funds to help build the vital infrastructure that is needed, so we're really pleased we've been able to allocate money to bring extra primary care for our residents.
He added: "We also recognise that healthcare services in the town are being stretched, particularly on Great Western Park. We will continue to work with Oxfordshire Clinical Commissioning Group to help facilitate a new health centre to be built as soon as possible."
Julie Dandridge, head of primary care at Oxfordshire Clinical Commissioning Group said: "We are delighted to have worked successfully with our local authority colleagues to secure this funding.
"The extra space at Oak Tree Health Centre will significantly improve healthcare facilities for patients and the hard-working staff.
"Healthcare and local authority partners in Oxfordshire will continue to work closely to ensure that as Didcot welcomes new residents over the coming years, they are able to access good healthcare close to home."
The GP partners at Oak Tree Health Centre, said: "The funding for the extra consultation room is very welcome. The new space will allow our great team to expand and offer our growing numbers of patients the care they need.
"We are looking forward to work beginning and we will keep our patients updated at every stage."
ENDS
Notes for editors:
The funds have come from the council's Community Infrastructure Levy (CIL), a charge that can be levied by local authorities on new development in their area. It is an important tool for local authorities to use to help them deliver the infrastructure needed to support development in their area.
Oxfordshire Clinical Commissioning Group Clinical commissions most of the primary care, hospital and community NHS services in county. Commissioning involves deciding what services are needed for diverse local populations and ensuring that they are provided.