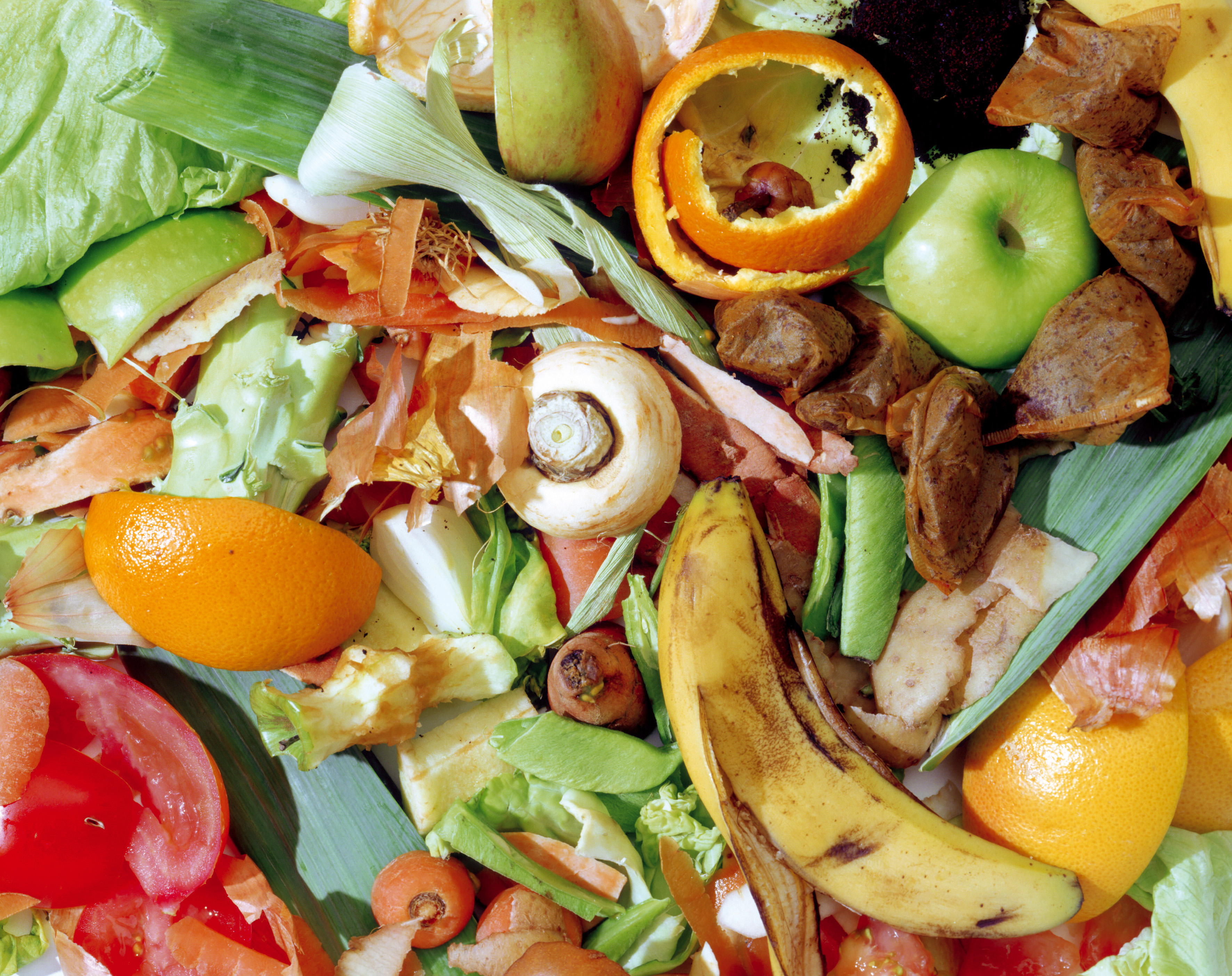 The food caddy
Your food is collected every week. Use your small kitchen caddy to collect your food scraps each day and then transfer them into the larger food recycling bin which we'll empty each week.
What can I put in my food recycling bin?
All your raw and cooked food waste such as leftovers and spoilt food, and including:
meat and fish – raw and cooked including bones
all dairy products such as cheese and eggs
raw and cooked vegetables and fruit
bread, cakes and pastries
rice, pasta and beans
uneaten food from your plates and dishes
tea bags and coffee grounds
cooking oil, lard and fats (can be placed in a plastic bottle inside the caddy)
old cut flowers
Lining your food recycling bin
Food waste for recycling can be put into your food waste bin loose, wrapped in a couple of sheets of newspaper, or in plastic (e.g carrier bags, pedal bin liners, bread bags) or compostable liners . Please do not use black bags.
Cooking oil
We can now collect cooking oil placed in a plastic bottle (no bigger than 1 litre) from inside your food waste caddy. We will only collect from plastic bottles and will not accept oil in glass bottles/jars or any other container.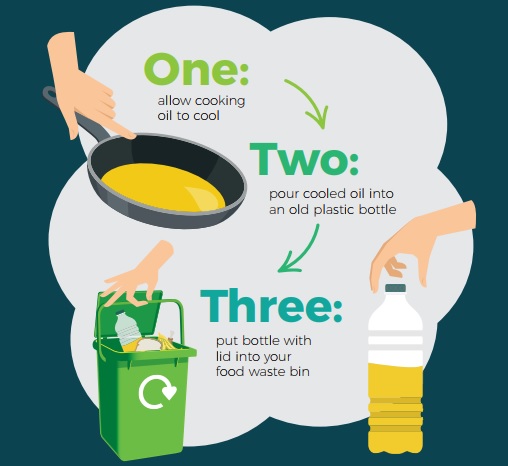 What happens to your food waste
Food waste is taken to an Anaerobic Digestion facility in Wallingford where it is turned into energy to power 4,800 homes. It takes 85 days for the food waste to break down and at the end of the process it is sold onto local farmers as a nutrient-rich fertiliser.
Please don't put any food packaging (including compostable packaging) into the caddy unless it is being used as a liner. Biodegradable and compostable products require oxygen to break down so they would not work in our process. If we accepted compostable and biodegradable packaging it would contaminate the fertiliser and it wouldn't be safe to use.
You can see what happens to your food waste by watching this video made by the facility.
c/o South Oxfordshire District Council
Abbey House
Abbey Close
Abingdon
OX14 3JE