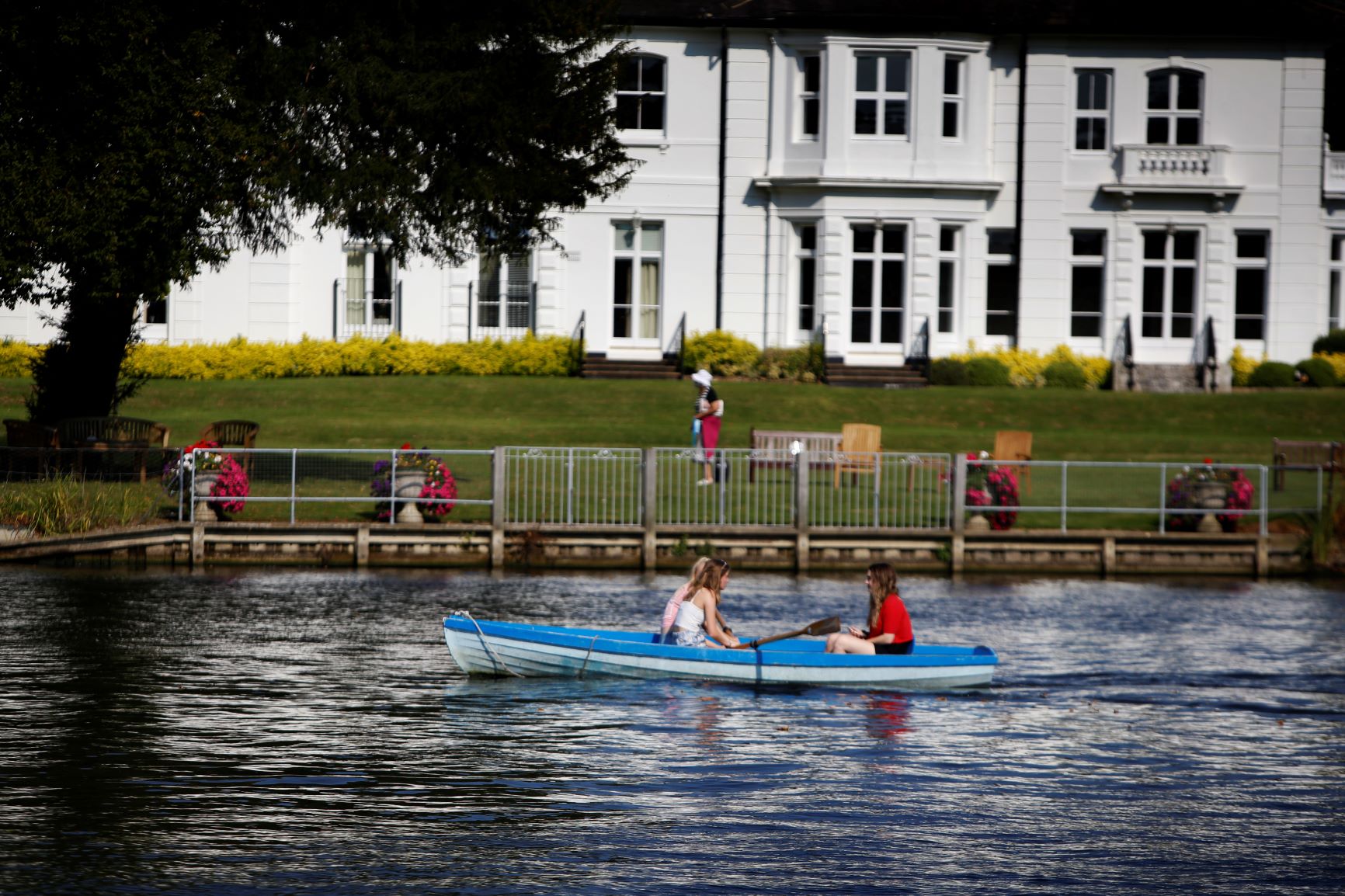 Make the River Thames 'Safe for All'
South Oxfordshire District Council is stepping up its campaign to make the River Thames safe for wildlife and river users by calling for an end to sewage overflows, more public information on water quality and more stringent water testing in the river.
The Thames and its tributaries in Oxfordshire are a haven for wildlife and biodiversity. They are popular with locals and visitors for paddling, swimming, kayaking and paddle boarding.
But growing concerns about sewage pollution puts much of this at risk and councillors have backed a motion brought forward by Cllr Jo Robb to call for more stringent testing and to reduce pollution.
Cllr Robb, the district council's Thames Champion, said: "This motion strengthens our campaign to improve water quality and make the River Thames clean and safe for everyone.
"I hope it supports robust partnership work with Thames Water, the Environment Agency and other Councils to ensure the river is a place where wildlife can flourish and is clean and safe for leisure users to enjoy."
The motion, seconded by Cllr Andrea Powell, asks council officers to work with appropriate partners including the Environment Agency, Thames Water and The Rivers Trust and others to eliminate sewage pollution.
It calls for the introduction of world-leading water quality legislation, an enhanced water-testing regime and up-to-date information on water quality and sewage spills.
Cllr Robb was appointed Thames Champion in June. She is investigating ways to obtain Bathing Water Quality status along stretches of the Thames in South Oxfordshire. She is also asking other councils and river users to work together to campaign for an end to sewage pollution, for accurate real-time information about sewage spills and for public information on water quality.
Do you have ideas about improving sustainability and biodiversity in and around the Thames, or how the river could be made easier to access for the public? Please send your suggestions to Cllr Robb. Her email address is Jo.Robb@southoxon.gov.uk
Here's the full wording of the motion:
A recent report by the Environment Agency found that every river in England is polluted beyond legal limits. Only 14% of English rivers can be considered ecologically healthy.
Our rivers and streams are under threat from sewage discharge, chemicals, agricultural waste and inappropriate abstraction.
Council notes the growing public concern around pollution in our rivers and the popularity of wild swimming, paddling, kayaking and paddle boarding in the River Thames and its tributaries.
More importantly, Council notes the intrinsic value of clean water and healthy, biodiverse rivers.
Recognising the importance of the River Thames and its tributaries as natural assets of national significance and their value to our District and its communities, this Council:
Asks officers to work with appropriate partners such as the Environment Agency, Thames Water, The Rivers Trust and others to work towards improved water quality and the elimination of sewage and agricultural pollution and inappropriate abstraction from the Thames and its tributaries;
Asks officers to work alongside the Thames Champion and neighbouring Councils to call for an end to sewage discharges, and for the introduction of world-leading water quality legislation, a rigorous, enhanced water-testing regime and accurate up to date information on water quality and sewage spills to make the River Thames and its tributaries "Safe for All."