Chair of the council
Our current Chair is Cllr Jo Robb
Jo Robb was elected to South Oxfordshire District Council in May 2019, representing the Woodcote and Rotherfield Ward.
As a keen river swimmer and the District's "Thames Champion," Jo is working towards and end to sewage pollution in the River Thames and better, more sustainable access to the river.
Jo also sits on the Planning, Licensing and Pension Fund Committees.
The Chair's chosen charities this year are Home Start Southern Oxfordshire and the Earth Trust. As a mother of two young boys, Jo understands the pressures and stresses of having a young family. Home Start offers support and guidance for families that are struggling in the early years. The Earth Trust is the green heart of South Oxfordshire, providing vital access to nature for residents.
"I am very proud and excited to be elected Chair. I am looking forward to meeting as many residents, volunteer groups and charities as possible and celebrating the dedication and generosity of our residents. My focus will be on the wellbeing of children and nature, as reflected in my chosen charities
A Chair's role lasts for a year and during that time, each chair hosts charity events to raise funds for their chosen charities. Cllr Robb is supporting the following charities:
They're planning to hold several fundraising events this year and everyone is welcome to come along to:
There are currently no events in the Chair's diary.
If you'd like to attend one of our Chair's events or would like to invite them to come to your event, contact the Chair's PA on the contact numbers below.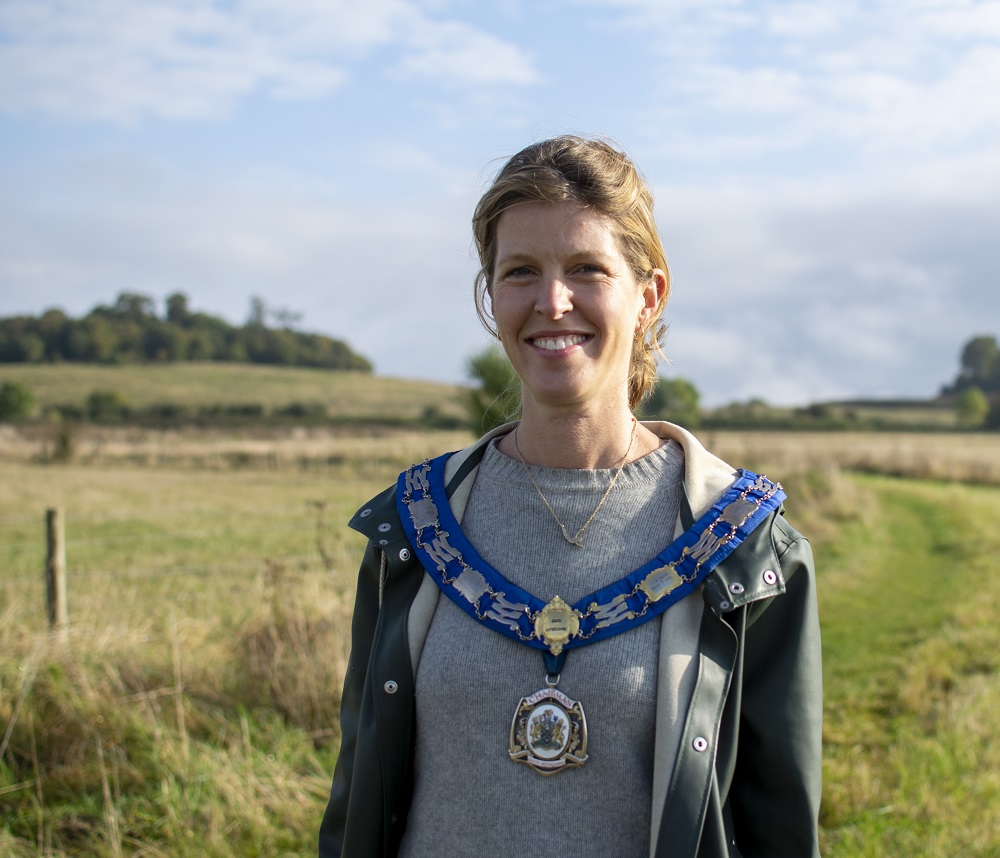 Cllr Jo Robb is pictured at the start of the 5k walk she completed at Wittenham Clumps on Saturday 16 October. Cllr Robb walked with friends, family and the CEO of Earth Trust, Jayne Manley. The walk was to kick start Cllr Robb's fund raising for the Earth Trust.

The walk took in the Broad Arboretum and Neptune Wood. Both are looking lovely with autumn colour at the moment.

If you would like to help Cllr Robb in her fundraising please register on line using the link below. There is a registration fee of £5 per team. All the funds raised will go direct to the Earth Trust to help care for the charities woodlands and to plant more trees for future generations to enjoy.
https://earthtrust.enthuse.com/cf/sponsored-autumnal-walk
Find out what our Chair has been up to here.
Contact us - Chair of the Council
South Oxfordshire District Council
135 Eastern Avenue
Milton Park
Milton
OX14 4SB