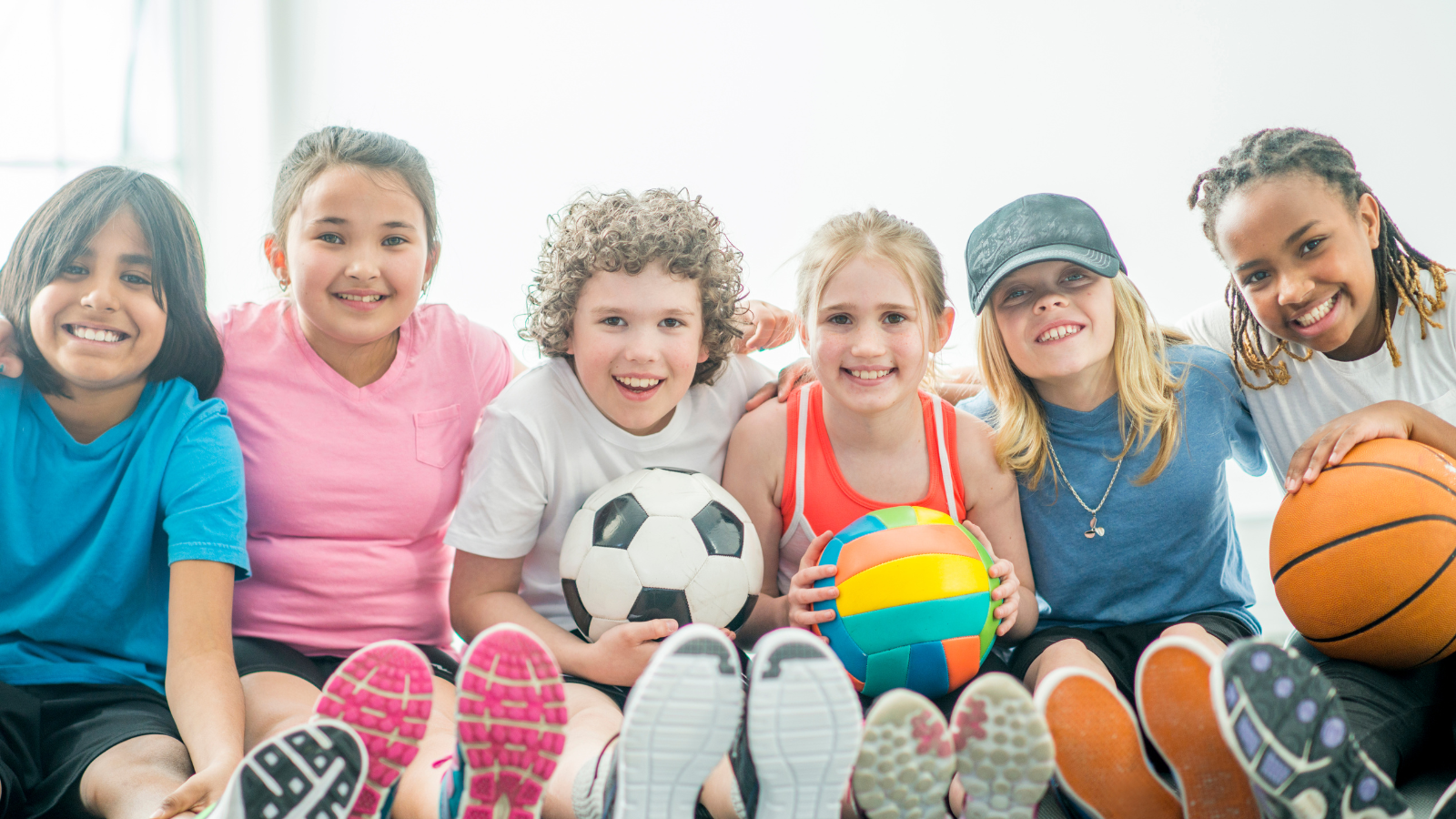 School Holiday Activities
Our Active Communities Team work across the district to help residents with their physical health and wellbeing.
Every school holiday they have an array of free and low-cost activities planned, including activities for families that are signed up to YouMove, you can find out more on our YouMove webpage.
Also take a look at the website for Cornerstone Arts Centre, they have plenty of shows and activities for kids and families to enjoy as well.
Activities for Easter 2023
We'll be updating this page as we get activities confirmed, unless stated otherwise please contact the Active Communities team for more details.
Real Play
Real Play is aimed at children from 3-7 years old. It encourages families to learn and play together, whether that be on a journey to space, the circus, or having fun with different animal adventures.
Our Active Communities team hold free taster sessions in partnership with community groups across the district:
Monday 3 April: Didcot Community Partnership, 2-2.45pm, book by emailing community@dcp.org.uk
Xplorer
Xplorer is a free family-friendly fun navigation challenge that is educational and gives children a sense of adventure as they explore the park to find the markers.
It involves a healthy mix of physical activity and decision-making that the whole family can enjoy together. At each marker, children need to identify what is pictured and enjoy learning a fun fact to tell their friends.
Cholsey: Monday 3 April at the Recreation Ground, 10am-midday
Chinnor: Tuesday 4 April at Whites Field, 10am-midday
Harcourt Arboretum: Wednesday 5 April – 10.30am-12.30pm – please book online before you arrive.
Henley: Tuesday 11 April, Makins Recreation Ground, 10am-midday
Last registration unless otherwise stated is 11.30am. All children under 16 should be accompanied by an adult.
You can book online or email active.communities@southandvale.gov.uk or turn up on the day!
Table tennis activities in Beckley
Monday 3 April, 9.30-11.30am:
We will be running lots of different table tennis games for all ages.
The event will be outside on the new table tennis table, if the weather isn't suitable for outdoor activities we move into the Village Hall.
The event is at Beckley and Stowood Village Hall, Woodperry Road, Beckley, OX3 9UZ, no booking required just turn up on the day!
Berinsfield activity afternoon
Wednesday 5 April:
Come along to Berinsfield Recreation Ground from 2-4pm for table tennis and multisport activities including tag games, football and Molkky
Multisports with Active Leaders
Multisport activities will be taking place at Sonning Common Memorial Park with Active Leaders on 3,4,5,11,12 and 13 April with sessions aimed at 7-9 year olds and 10-12 year olds.
For 7 – 9 years there will be Sporty games, a mixture of different sports and team activities from 10 – 11 am, taking place on Monday 3, Tuesday 4, Wednesday 5, Tuesday 11, Wednesday 12 and Thursday 13 April.
For ages 10 – 12 sessions will take place from 11am – midday
Monday 3– Invasion Games
Tuesday 4 – Netball
Wednesday 5 – Rounders
Tuesday 11 – Cricket
Wednesday 12 – Handball
Thursday 13 – Sporty games
Booking is required and places are limited to 3 sessions per child. Please email amanda@activeleaders.co.uk to book your place. If you have a YouMove card please quote the child's card number in the booking email.
Active Totz
Active Totz is a fun play session that is full of energy and excitement, with interactive games aimed at children from 18 months to 5 years old with siblings up to 7 years welcome to join in. There are 2 Active Totz sessions taking place across the two districts and all the activities will have a Teddy Bears' Picnic theme.
Each session will be from 10-10.45am on:
Tuesday 11 April – Wootton and Dry Sandford Community Centre
Wednesday 12 April – District Community Centre, Great Western Park, Didcot
Sessions are free for YouMove members or £8 per child and an additional £5 per sibling. To book please call Sophi Butler on 7709168740 or email sbutler@activetotz.co.uk.
Skateboard and Scoot
** These sessions are now fully booked **
Free beginners skateboard and scoot workshop for children aged 4-11 years old.
Cholsey Skatepark,OX10 9LP, Tuesday 11 April 1.15-3.45pm
Sutton Courtenay Skatepark, OX14 4AW, Tuesday 11 April 9.30am-midday
Family Yoga
Family Yoga at Fleet Meadow Community Hall in Didcot, OX11 8PT
Friday 14 April from 10-11am
A free class suitable for all ages. Places are limited so please book via yogawithemmahorwill@gmail.com, if you have a YouMove card please give the details at the point of booking.
YouMove
YouMove provides free or low cost activities for families across the county.
If your child or children are in receipt of benefits related free school meals, are refugees, young carers and children in or on the edge of care, then we have a fantastic range of activities to enjoy together, including during weekends and school holidays.
Contact us - Active Communities
South Oxfordshire District Council
Abbey House
Abbey Close
Abingdon
OX14 3JE