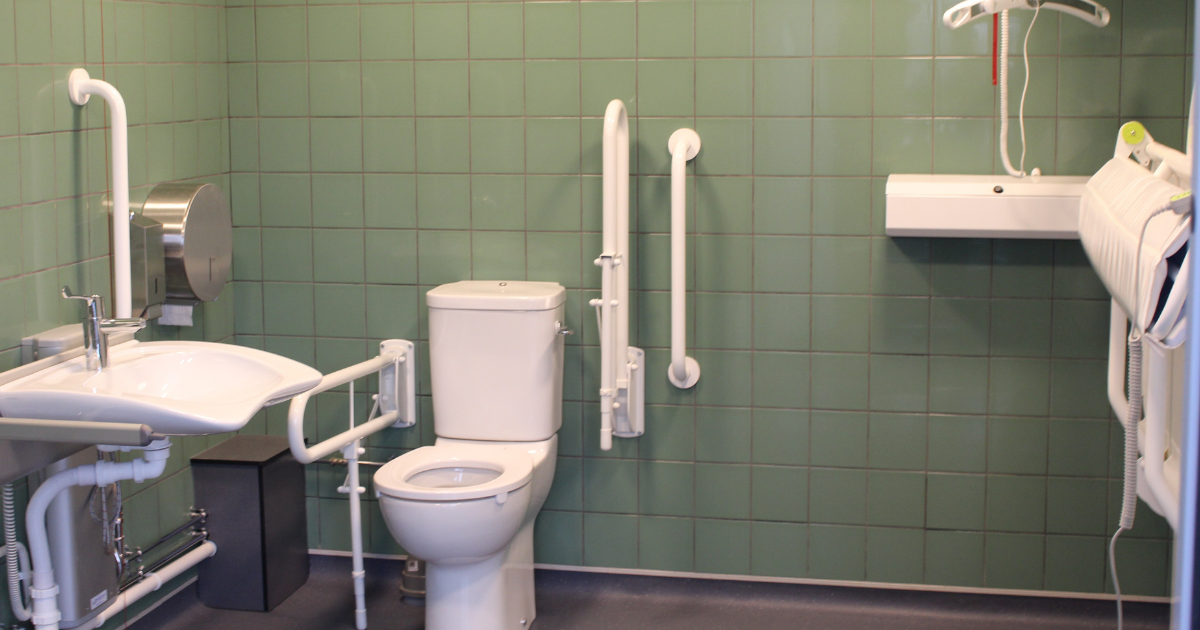 Major toilet revamp to include a new Space to Change for Henley
Work has started this week on a major upgrade of the public toilets in Grey's Road car park, Henley, making it accessible for the whole community.
The toilets will feature a Space to Change – a specially designed area featuring a wheelchair accessible toilet and a height adjustable adult-sized changing bench and hoist.
The refurbishment will also include three new separate toilets and there will also be a new welfare room for car park inspectors and a storage area.
The £145,000 work is being paid for and carried out by South Oxfordshire District Council. £45,000 of this figure will come from Community Infrastructure Levy contributions the council secured from housing developers to help fund community facilities in the area.
The refurbishment is expected to take about eight weeks to complete. While the work is being carried out, the toilets at Grey's Road will be closed. Alternative facilities are available in Kings Road car park, next to Waitrose. Once open, users will be able to access the Space to Change facility with a RADAR key, a skeleton key which allows disabled people independent access to locked public toilets across the UK.
Cllr Sue Cooper, Cabinet member for Environment, Climate Change and Nature Recovery at South Oxfordshire District Council, said: "I'm very pleased that we will be installing a Space to Change in Henley. Disabled people should never have to worry whether toilet facilities will be available for them in our towns. Public facilities should be there for everyone and we will continue to do what we can to improve accessibility.
"While we face a challenging situation financially, it's important that we continue to invest our money wisely to improve our facilities. Upgrading the toilets in Grey's Road car park will help to reduce our maintenance costs, improve the look and cleanliness of the facility and ensure we can provide public facilities for the whole community."
Cllr Kellie Hinton, ward councillor for Henley-on-Thames, said: "As a local councillor I know that public facilities should be available for all our residents so it is good to know that we will soon have a Space to Change facility in this key location."
Cllr Ken Arlett, ward councillor for Henley-on-Thames, said: "It's good to see the council upgrading our public facilities and I'm sure that many of our residents and visitors will welcome the news that these toilets are to be modernised."
Cllr Stefan Gawrysiak, ward councillor for Henley-on-Thames, said: "Public toilets can really impact a visitor's experience of a town and so it's very important to have modern and clean facilities that leave a good impression."
Notes for editors
RADAR keys are available on request from the district and town councils and are also available for purchase from a number of online stores.