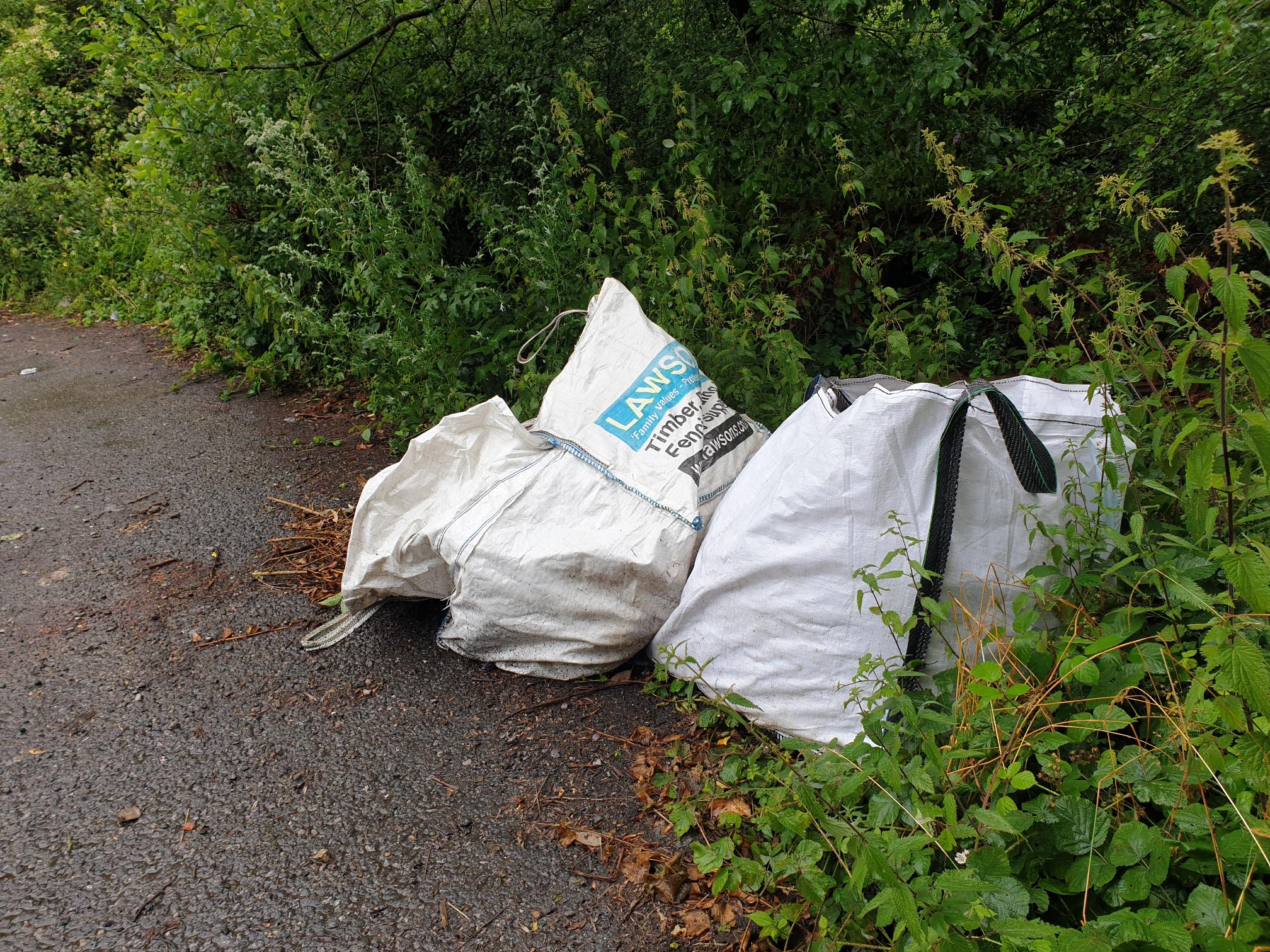 Surrey man pleaded guilty to four fly tips in South Oxfordshire
A man from Dorking in Surrey has pleaded guilty to four fly tips of garden waste in Chinnor and Lewknor following a successful prosecution by South Oxfordshire District Council.
John Blythe, aged 56, from Chart Lane, South Dorking, appeared at Oxford Magistrates Court on Friday 22 April and pleaded guilty to four counts of unlawfully depositing waste under Section 33 of the Environmental Protection Act 1990. He was ordered to pay nearly £2,000 by the magistrates.
The court heard that on 21 July 2021 at around 7am a witness saw Mr Blythe depositing garden waste on Sprigs Alley in Chinnor and reported the incident to South Oxfordshire District Council's Envirocrime team.
The Envirocrime Team investigated and using the information given were able to track down Mr Blythe. He was interviewed under caution and admitted to the council officers that he had been paid to do some work on the garden at a home in Chinnor and as part of this work he agreed to correctly dispose of the waste produced at a local recycling centre.
Instead, he deposited eight bulk bags of garden waste over four different locations. Four bags were dumped at two locations in Sprigs Alley, two more bags at Chinnor Hill and a further two bags on the A40 at Lewknor.
The court heard that Mr Blythe was of previous good character and had taken this matter very seriously since being contacted by the council.
The magistrates advised Mr Blythe that cases like this attracted large fines because of their anti-social and harmful nature. They imposed a fine of £768 and a victim surcharge of £77 and ordered him to pay council costs of £1094.12 coming to a total of £1,939.12.
Councillor Sue Cooper, South Oxfordshire District Council cabinet member for environment, climate change and nature recovery said: "This case shows how the public can be vital to helping investigate and prosecute those caught fly tipping.
"Dumping waste in bags in the countryside is not only a blot on the landscape but could also pose a danger to wildlife."
To ensure your waste doesn't get fly tipped use the SCRAP code:
S – Suspect all waste carriers – don't let them take your waste until you know they are legitimate
C – Check they are registered waste carriers
R – Refuse any unexpected offers to have your rubbish taken away.
A – Ask what will happen to your rubbish
P – Paperwork – ensure you get an invoice, waste transfer note or receipt