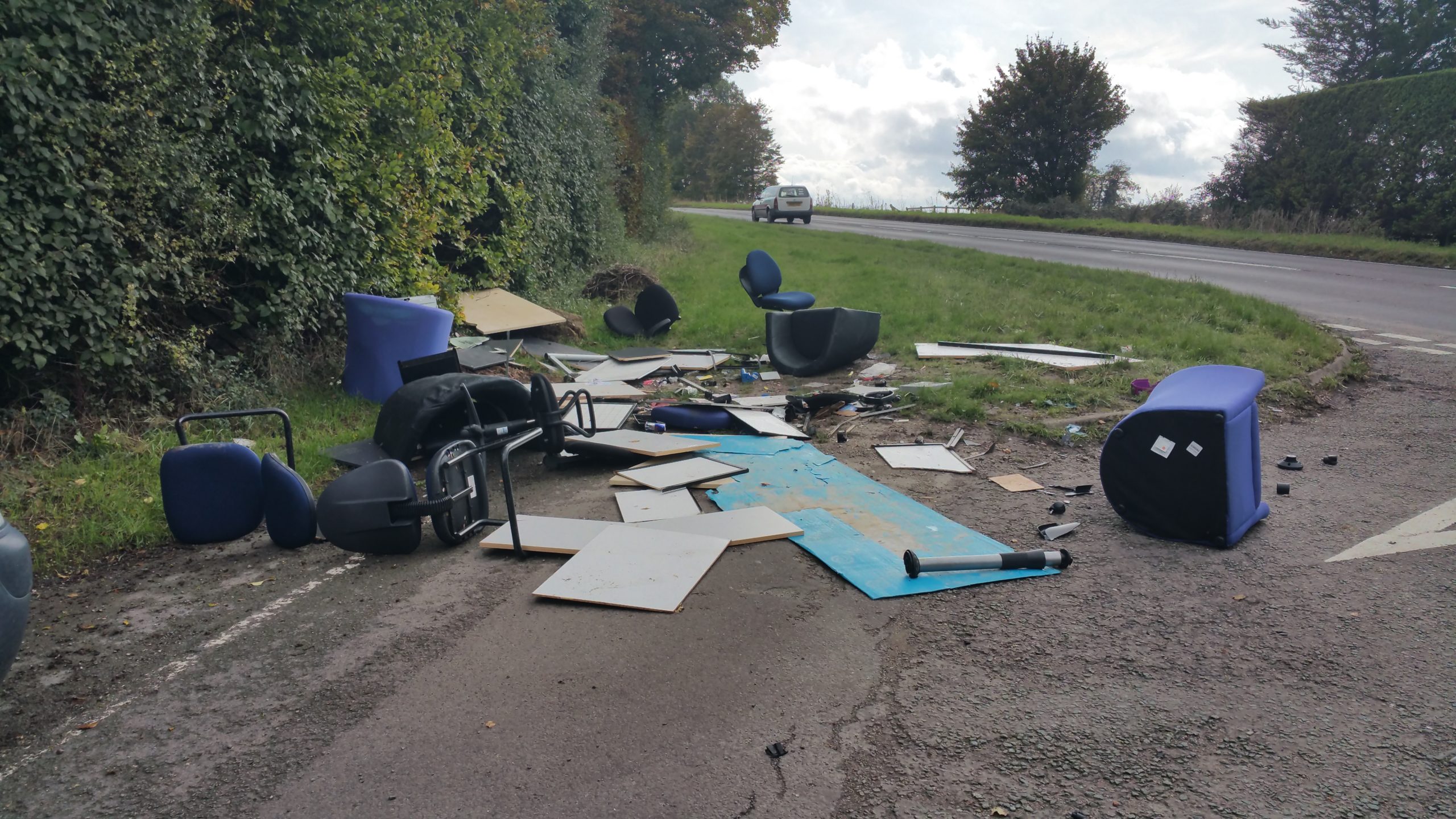 Northamptonshire man prosecuted for fly-tipping Reading office waste in South Oxfordshire
South Oxfordshire District Council has successfully prosecuted a 30-year-old man from Northampton for fly-tipping and not having a waste carrier's licence, among other offences, after office furniture was found strewn at the side of the A4074 near Wallingford last year.
Paul Parker, from Chadwick Gardens, Northampton attended Oxford Magistrates' Court on 9 October via videolink. Magistrates ordered him to pay more than £900 after he pleaded guilty to five charges linked to the waste dumped by the road. These included:
The unlawful deposit of waste at A4074 Portway, Mongewell, also transporting waste without a being registered as a waste carrier, two charges of failure of his business duty of care and failure to provide documentation (waste transfer notes).
On 15 October 2019 the council's envirocrime team were called to investigate a fly-tip of what appeared to be office furniture at the side of the A4074 Portway, Mongewell, Oxfordshire. This included office chairs, parts of a desk and other commercial waste.
Further investigations traced the waste back to an office clearance in Broad Street, Reading and the waste removal had been subcontracted to Paul Parker.
Mr Parker told the court that he had been carrying the waste when his vehicle had developed a puncture and he had deposited the waste with a plan to return for it the next day. The court heard that following the discovery of the waste Mr Parker failed to comply with subsequent requests for interviews.
The waste was cleared by the council's waste contractor.
Magistrates imposed a fine of £312 and ordered Mr Parker to pay £600 toward prosecution costs plus a victim surcharge of £32 coming to total of £944.
Councillor David Rouane, South Oxfordshire District Council cabinet member for housing and the environment, said: "Fly-tips are a blight on the landscape, are dangerous for wildlife and also cost council tax payers money to clear up. It is completely unacceptable behaviour and the council will always investigate such crimes and prosecute where necessary."