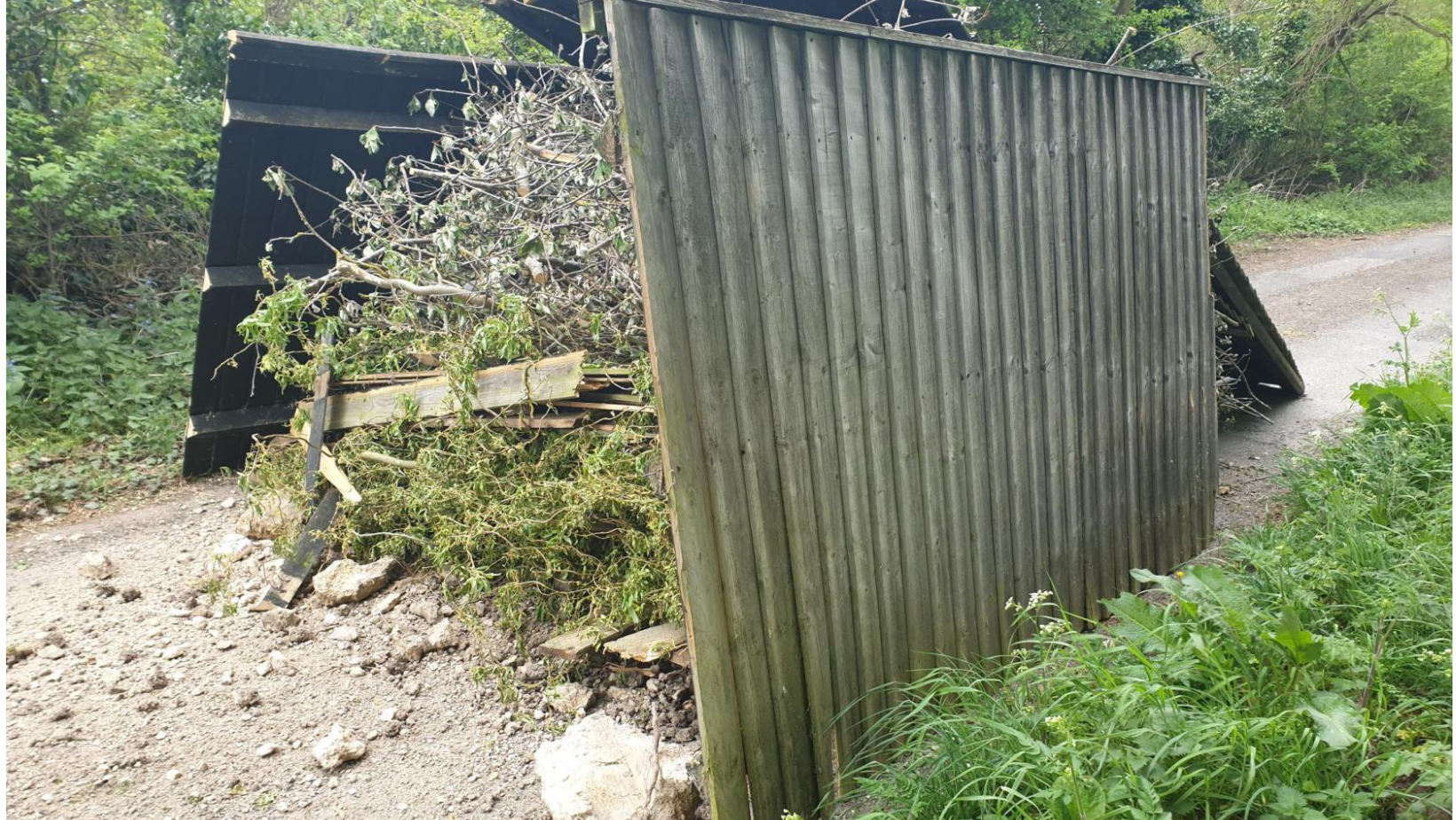 Man fined for fly-tip which blocked a road
A man from Oxford has been ordered to pay more than £1,800 after admitting responsibility for fly-tipped waste which blocked a road in Chalgrove.
William Loveridge, 50, of Donnington Bridge Road, Oxford, pleaded guilty at Oxford Magistrates Court on Friday 24 February, to three duty of care offences relating to the disposal of landscaping and tree waste. He also admitted failing to respond to a notice seeking information about the incident.
Magistrates heard how, on 25 April 2022, Monument Road in Chalgrove had been completely blocked by a heap of fence panels and posts, concrete and a large amount of tree cuttings.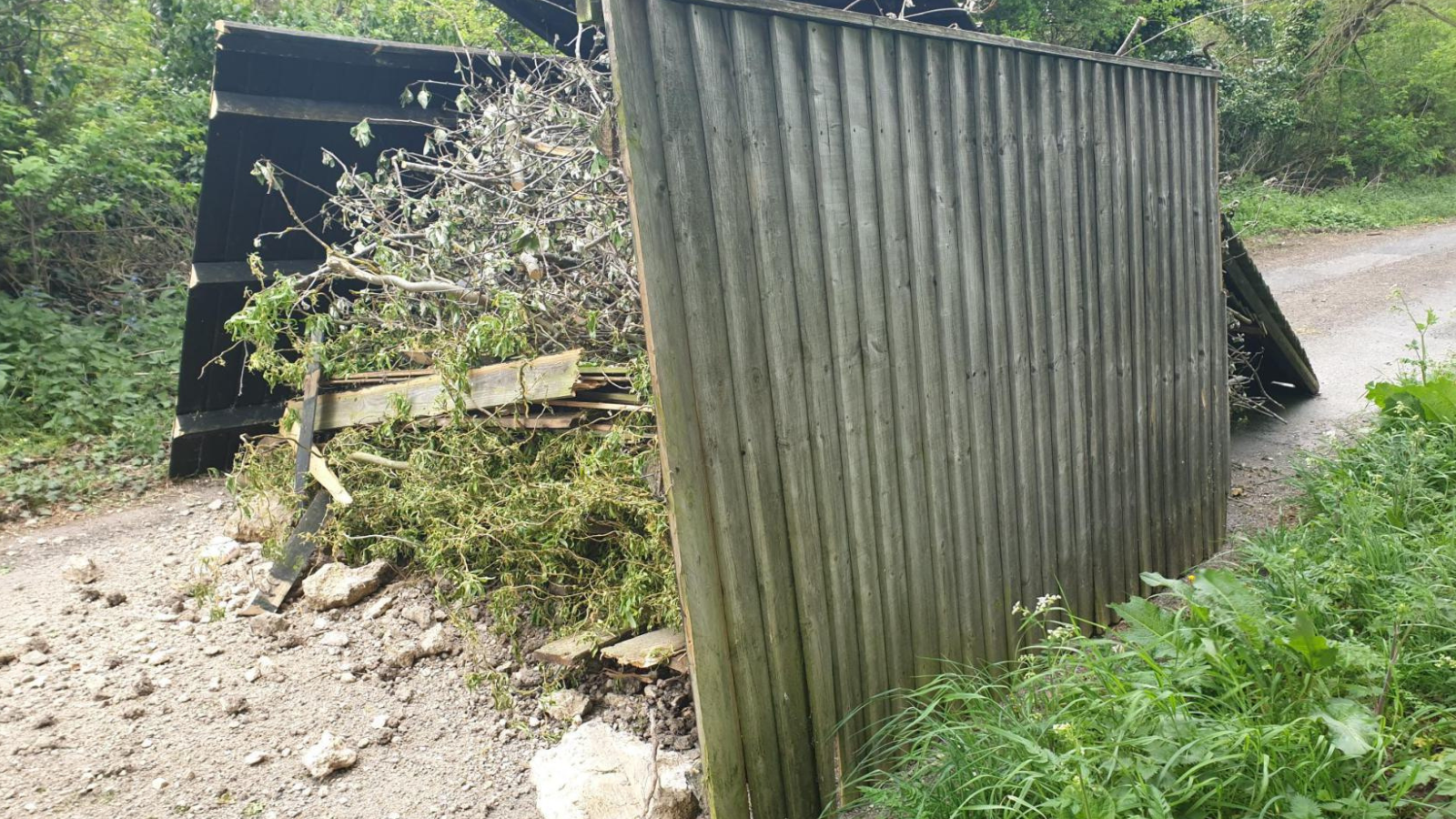 Following the incident, South Oxfordshire District Council posted an appeal for information on social media. A resident from Didcot contacted their Envirocrime Team to confirm that the waste had been removed from their property following some landscaping work.
The work had been carried out by W R Loveridge Landscapes, run by William Loveridge. In July 2022, during an interview under caution, Mr Loveridge claimed that he couldn't remember much as he had since been involved in a car accident, however he accepted that he had arranged for work to be carried out at the property.
Mr Loveridge claimed that he had an arrangement in place allowing him to take waste to a near-by farm and that the farmer must have tipped the waste. However, he was unable to present evidence to confirm this agreement or any records about the waste his company transported.
Although there was insufficient evidence to prove that Mr Loveridge had fly-tipped the waste himself, the company were licensed to transport waste and he should have known the legal requirements to ensure it is disposed of correctly.
After considering his early guilty plea and alleged limited means, Magistrates fined Mr Loveridge £320 and ordered him to pay a victim surcharge of £128 and £1,353 prosecution costs.
Cllr Sue Cooper, Cabinet Member for Environment, Climate Change and Nature Recovery, at South Oxfordshire District Council said: "Fly-tipping is a real scourge on our countryside and towns and villages and we will not hesitate to prosecute anyone who we suspect is responsible for waste that has been dumped.
"People who transport commercial waste must be licensed to do so, they must keep proper records of the waste and they must ensure that the waste is disposed of legally.
"This case also highlights the positive role that members of the public have to play in reporting incidents and coming forward if they know who may be responsible."
If you spot a fly-tip or suspect that someone is involved in fly-tipping, please report it at southoxon.gov.uk/flytipping