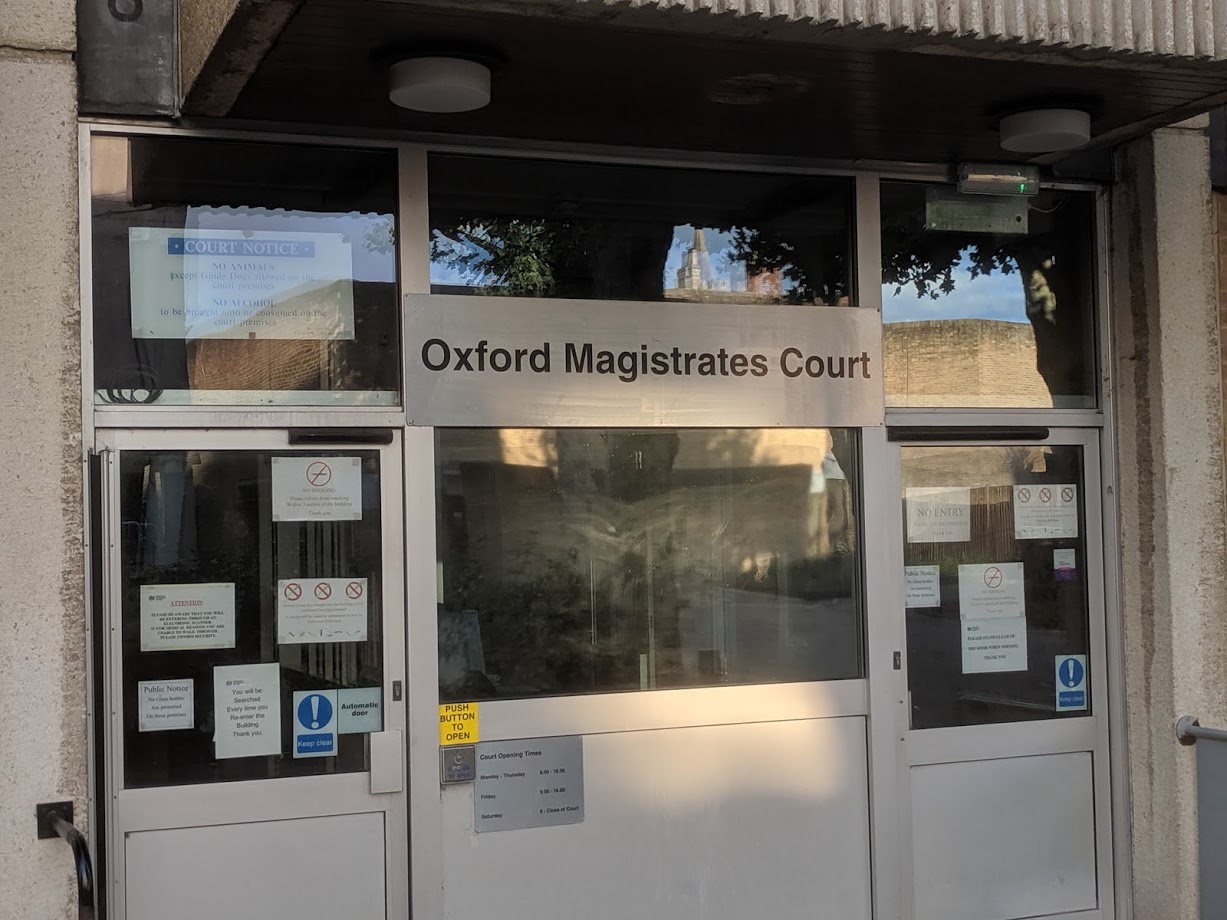 Events caterer fined for series of food safety breaches
A business which caters at large outdoor events has been ordered to pay more than £14,000 after admitting a series of food safety breaches. 
On Friday 2 December, the owners of Sear Street Kitchen Limited appeared at Oxford Magistrates' Court when they admitted seven offences under Regulation 19 of The Food Safety and Hygiene (England) Regulations 2013.
Magistrates heard that on 9 September 2021, food safety officers from South Oxfordshire District Council had carried out a routine inspection of the company's premises at Withy Close, Horsepond Road, Kidmore End.
During the inspection, the premises as well as the mobile van and trailer used for outdoor catering events, such as weddings and festivals, was found in a filthy state. The floor and walls were covered with dirt, cobwebs and food debris, a green-black residue was visible on the work surface and rotting meat lay on an inset tray. The mobile van had a strong decaying smell, mould was growing on food packaging in the freezer and a griddle had dried food residue over it.
There was evidence of mice activity in the food preparation and storage area and the same vacuum packing machine was being used to pack both raw meat and ready to eat food, potentially causing a serious risk of cross contamination.
With clearly inadequate food hygiene and pest control procedures in place, officers determined that there was an imminent risk to public health and issued a zero food hygiene rating. The owners therefore had little choice but to agree to close the premises until they had dealt with all the issues, complied with regulations and put the required procedures in place.
In court, Magistrates heard that the company directors responded quickly and were able to open again 11 days later and that a new appointment of a further chef now ensures that all food hygiene matters are complied with.
In sentencing, Magistrates recognised the seriousness of the situation and the considerable risk as to what could have happened, but they also took into account the swift and ongoing action the business had taken, their previous good character and early guilty plea. As a result, Sear Street Kitchen Limited were fined £12,000 and ordered to pay £1,974 costs and a £190 victim surcharge.
Following reinspection in August 2022, Sear Street Kitchen Limited now has a food hygiene rating of 3.
Cllr Sue Cooper, Cabinet Member for Environment, Climate Change and Nature Recovery at South Oxfordshire District Council, said: "If you run a food business you are legally required to have procedures in place to ensure food is always stored, prepared and served safely.
"Our inspectors will not hesitate to act if they have any concerns that a business is potentially putting the health and safety of customers and staff at risk."
Notes for editors
For charges 1 to 6 the company was fined £6,000 – the charge was attributed to charge 1, with there being no separate penalty for charges 2-6. For charge 7, the company was fined a further £6,000.
Full costs of £1,974.72 were granted to South Oxfordshire District Council and a victim surcharge of £190 was imposed = total of £14,164.72.
Charge 1 – failure to keep food premises clean and in good repair and condition.
Charge 2 – failure to ensure the layout, design, construction, siting and size of the food premises permitted good hygiene practices, including protection against contamination against pests.
Charge 3 – failure to ensure the premises were kept clean and maintained in good repair and condition so as to avoid the risk of contamination.
Charge 4 – failure to ensure that all articles, fittings and equipment with which food comes into contact were effectively cleaned and where necessary, disinfected.
Charge 5 – failure to ensure that food was protected against contamination likely to render it unfit for human consumption, injurious to health or contaminated in such a way that it would be unreasonable to expect it to be consumed in that state.
Charge 6 – failure to have adequate procedures in place to control pests.
Charge 7 – failure to put in place, implement and maintain a permanent procedure or procedures based on the Hazard Analysis and Critical Control Points.