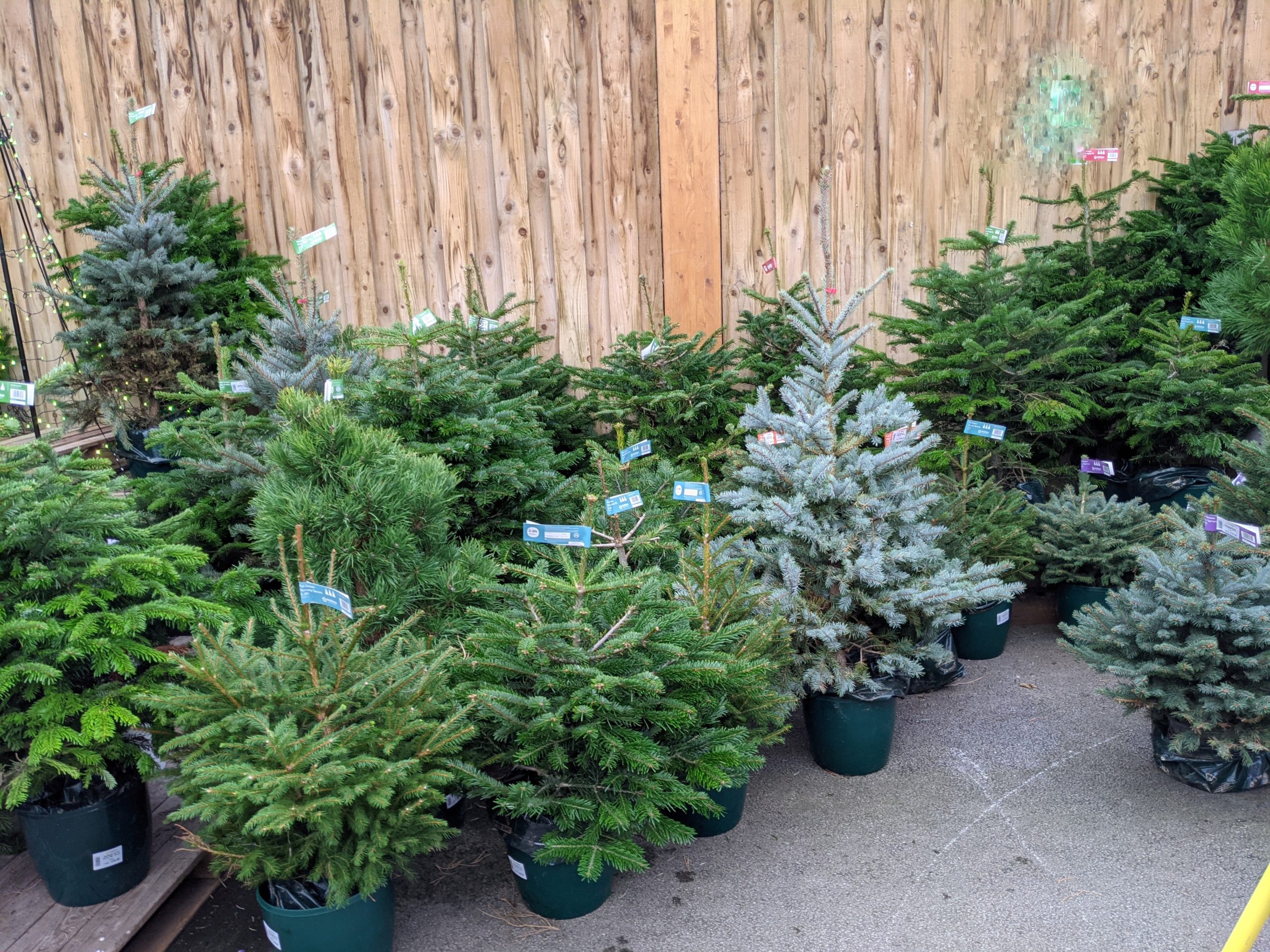 Christmas Tree collections
Tree-cyling
After Christmas 2020 we collected 3,390 Christmas trees from our Christmas tree collection points, approximately 76.85 tonnes (based on an average weight for a 6ft tree). These trees were sent to be composted and saved 0.95 tonnes carbon from being emitted into the atmosphere (if they had been incinerated).
That's the same as:
making 1,792,453 cups of tea
charging 1,759.30 phones each day for a year
COLLECTIONS
Customers of our garden waste service can put out their Christmas trees for collection for composting with their brown bins. However all residents can drop off real Christmas trees at the following locations.
Please see below to find out where your nearest Christmas tree collection point is.
Garden Centres
Brightwell – Root One, High Rd, Wallingford, Oxfordshire OX10 0PT – last day to leave trees 8 January
Christmas Common – The Tree Barn, Greenfield Farm, Christmas Common, Watlington, OX49 5HG – last day to leave trees 8 January
Henley – Toad Hall, Marlow Rd, Fawley, Henley-on-Thames, Oxfordshire RG9 3AG- last day to leave trees 8 January
Nuneham Courtenay – Notcutts, Nuneham Courtenay, OX44 9PY – last day to leave trees 8 January
Wheatley – Waterperry Gardens, Nr. Wheatley, Oxfordshire, England. OX33 1JZ – last day to leave trees 8 January
Parishes
Beckley – in the yard at Folly Farm, Common Road, Beckley – last day to leave trees 11 January
Brightwell Baldwin – village playing fields at Upperton recreation field gate – last day to leave trees 12 January
Chinnor – White's Field car park, Mill Lane, Chinnor– last day to leave trees 8 January
Ewelme – car park adjacent to the recreation area on Common Road (cow common car park, recreation ground, the street, Ewelme, OX10 9PG — last day to leave trees 12 January
Garsington – Elm Drive shops car park and back of the Three Horseshoes pub carpark – last day to leave trees 11 January
Goring – Gardiner Recreation Ground and Rectory Garden – last day to leave trees 14 January
Goring Heath – Goring Heath Parish Hall Car Park Whitchurch Hill, Goring Heath, South Oxfordshire, RG8 7NY- last day to leave trees 14 January
Great Milton – under the tree on The Green closest to the Recreation Ground entrance – last day to leave trees 11 January
Horspath – Horspath Village Green (by the bus shelter) – last day to leave trees 11 January
Long Wittenham – Entrance to Bodkins – last day to leave trees 14 January
Nuneham Courtenay – village hall car park – last day to leave trees 11 January
South Stoke – recreation ground – last day to leave trees 14 January
Stanton St John – village hall – last day to leave trees 11 January
Thame – Cattlemarket car park, North street – – last day to leave trees 8 January
c/o South Oxfordshire District Council
135 Eastern Avenue
Milton Park
Milton
OX14 4SB